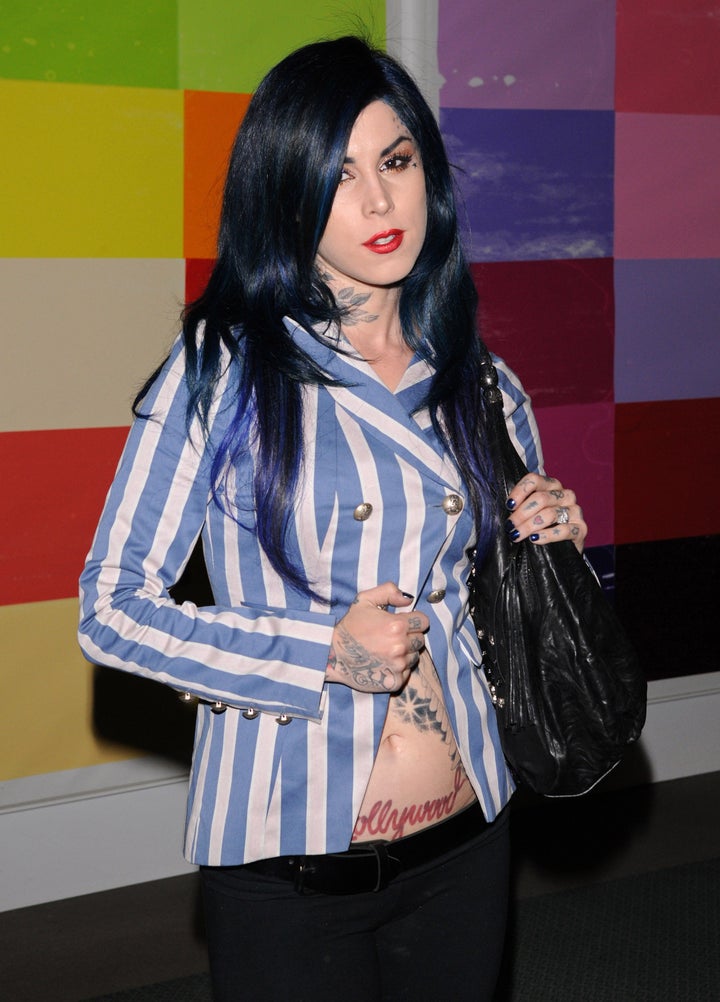 Kat Von D, born Katherine Drachenberg, is another celebrity finding fame via reality show success and a highly publicized and criticized relationship.
Von D gained some attention as the tattooed star of the TLC reality series, "LA Ink," but furthered her celebrity status when she began dating bad boy, Jesse James only months after his marriage to actress Sandra Bullock dramatically ended when his infidelity was revealed.
Von D also turned herself into an author, writing "The Tattoo Chronicles" -- a year-long diary of the tattoo artist in which she documents her personal and professional growth. The success of her show and book, as well as the tumultuous ride her love life took, may have turned her into a household name. Her reality series, which was shot while the pair were still together, begins its fifth season at the end of the month.
Check out some photos of the reality star.
PHOTOS: