Kendall Jenner has done another swimwear shoot, this one for White Sands, and Kim shared this photo on her blog. The proud big sister writes, "Kendall is the new face of Australian swimwear designer, Leah Madden's, Summer 2012 campaign 'Pirouette!!' How stunning does she look!?!? I couldn't be more proud!!!!"
See more bikini pics of Kendall on Celebuzz.
Kendall, 15, first modeled bikinis last summer and defended her shoots as age appropriate.
PHOTO: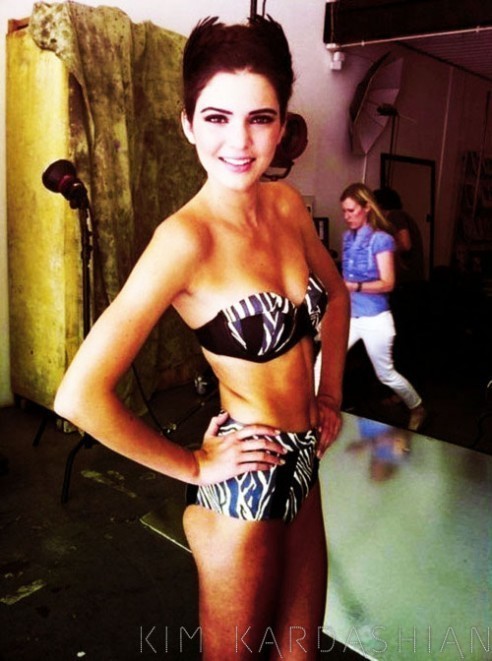 This is not the first time the Kardashians have shared bikini photos of themselves. See more here:
PHOTO GALLERY
Kardashian Bikini Twitpics