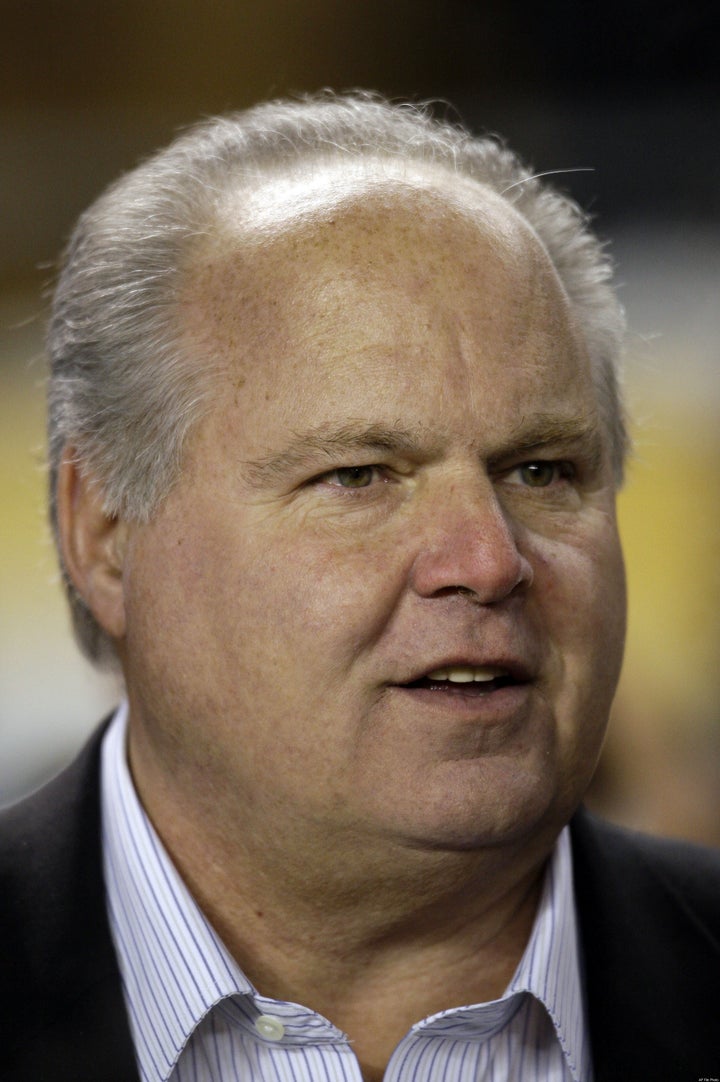 Limbaugh uttered his protestations while replaying the speech that Obama delivered about the debt ceiling earlier that day. In response to Obama's call for "a balanced approach" to cutting the deficit, Limbaugh exclaimed, "Jackass!" He immediately added, "Balance my ass."
Limbaugh also suggested that Obama had "extra flour in his hair today" when Obama asked for the cooperation of both parties on a larger plan to cut the deficit. He was echoing an earlier reference he made last week in which he alleged that Obama put flour in his hair to make it merely look gray.
Limbaugh answered, "Get a husband!" when Obama asked in his speech, "What are we gonna do for the single mom who's seen her hours cut back at the hospital?"
LISTEN (via Media Matters):