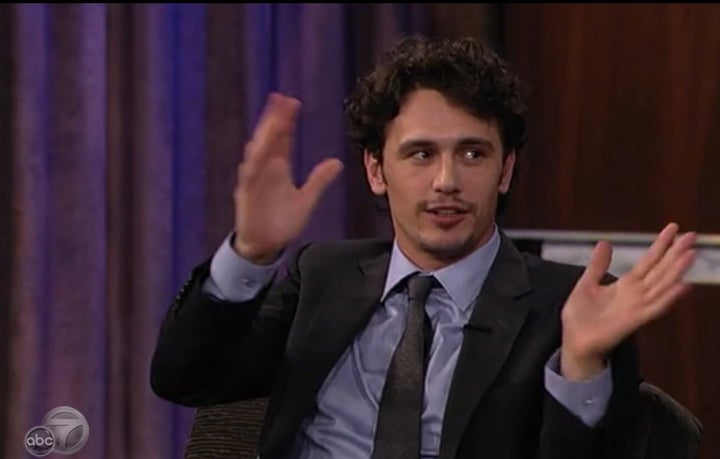 Multi-talented actor, painter, student, and jack-of-all trades James Franco was on Jimmy Kimmel recently, and while he was there promoting his new movie, Rise of the Planet of the Apes, he stopped to address the buzz surrounding his project with artistic duo Praxis, The Museum of Non-Visible Art.
Franco discussed his contribution to the project, and defended the idea of conceptual art to Kimmel who was disbelieving that someone would pay $10,000 for a non-visible work of art. Said artwork was bought by Canadian model Aimee Davison, who HuffPost Arts interviewed last month.
Fellow Franco collaborator, Kalup Linzy was also making headlines after his interview with the New York Times, where he talked about Franco's attempts to distance himself from their debut album. Linzy recounted how he and Franco aren't as close as they used to be.
Watch Franco talk about the Museum of Non-Visible Art below.