SCROLL DOWN TO READ THE CAPTIONS! (Warning: Some NSFW language)
It's rare that we do two "Caption This" posts in a week, but when you send Joe Biden to Asia, hilarious photo opportunities just present themselves.
Simply tweet your best captions at @HuffPostComedy or use the hashtag #CaptionThis to give us your submission, and you might make into our slideshow of the best captions! Check back later to see all the hilarious submissions and try again next week when we pick a different photo to have fun with.
LOOK: U.S. Vice President Joe Biden walks to the dais to deliver remarks at Yokota Air Base, on Tokyo's outskirts, Wednesday, Aug. 24, 2011. Photo by AP/Shizuo Kambayashi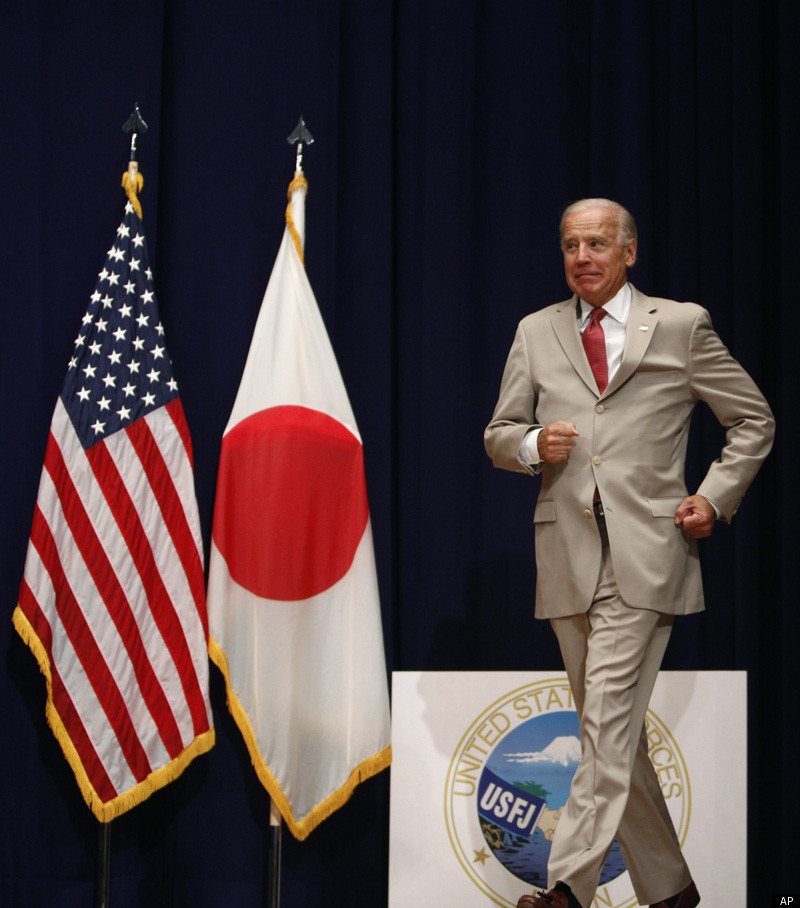 PHOTO GALLERY
Caption This!