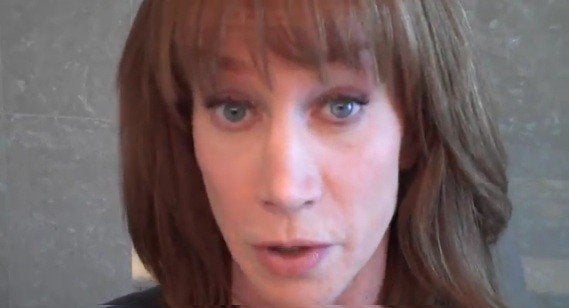 Whether Carrey was joking or not is still to be determined, but funny gal Kathy Griffin was so inspired by Carrey's confession, that she decided to come clean with her own teenage fascination--who else but Justin Bieber.
Okay, so Griffin comes clean about this being a joke, but it's still pretty funny nonetheless. And no, she doesn't call Michele Bachmann a "bigot" in this video.
"You're smart and kind-hearted," Griffin says, glancing back and forth between the camera and a copy of what Carrey had said previously. "That's kind of an assumption, er, you seem nice...If I could, I would marry you. Oh, that's actually not true. It's messy, Justin," she says, shaking her head."
"And the sex—whoo—it's going to be weird," the 50-year-old comedian addresses the obvious elephant in the room, and it gets naughtier from there as Griffin starts to talk about her lady parts.