As summer comes to a close and the kids start heading back to school, some new high school seniors are already planning what their senior quote will be. Perhaps a favorite lyric or an inspiration saying?
Or, maybe you're like this guy, and you just completely make something up.
We don't remember Dr. King ever mentioning his love for Mexican food, but we still think this is one of the best senior quotes we've seen in a while.
LOOK: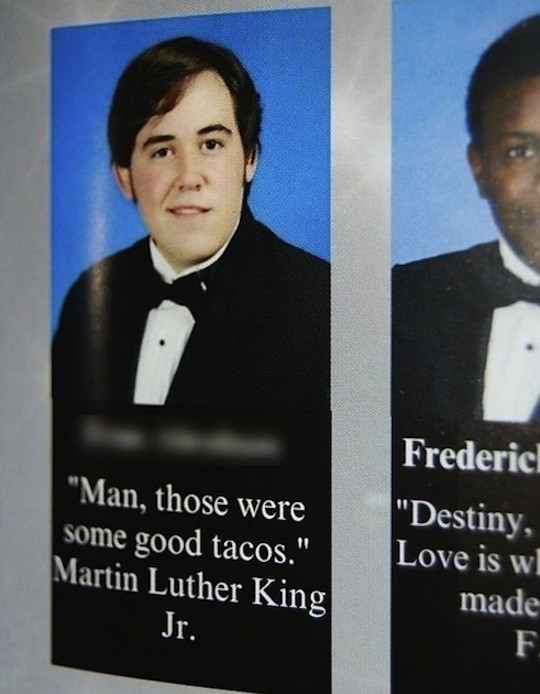 Via Buzzfeed
RELATED: Did you hear about this recent senior yearbook quote snafu?