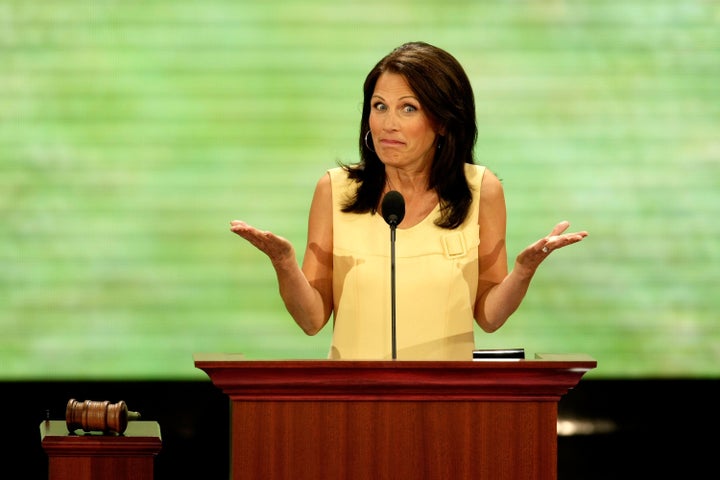 MINNEAPOLIS -- Republican Rep. Michele Bachmann is harkening back to a past woman world leader with firm resolve – former British Prime Minister Margaret Thatcher – as she tries to convince American veterans that she would make a strong commander in chief.
Bachmann shed led light Thursday on her foreign policy views in a speech to the American Legion's national convention, in her home state of Minnesota. President Barack Obama addressed the convention earlier in the week.
Bachmann says the world needs to know America has a "strong leader" like Thatcher and her contemporary President Ronald Reagan. She says it would show that the United States won't "conduct our foreign policy apologetically, such as leading from behind."
Bachmann emphasized her role on the House Intelligence Committee as evidence she knows pressing threats.
Bachmann isn't the first Republican woman to idolize Thatcher. Last year, Sarah Palin wrote in a Facebook post that the Iron Lady is 'one of my political heroines.'
"Baroness Thatcher's life and career serve as a blueprint for overcoming the odds and challenging the "status quo." She started life as a grocer's daughter from Grantham and rose to become Prime Minister – all by her own merit and hard work. I cherish her example and will always count her as one of my role models."