Even at 48 years old, Demi Moore is no stranger to tweeting some pretty provocative self-portraits. From steamy bikini-clad poses to bent over bum shots to public sexy-time propositions to her husband, Ashton Kutcher, if Moore were our mom, we'd say cut it out!
But apparently Rumer Willis and the rest of her brood have no problem with their mom's body pride. And for a gal who's pushing 50, we don't blame Moore for wanting to show off her fit physique.
So what's her most recent provocative pic? A topless photo with the caption, "remember.....you've got your own back."
Check out all of Moore's scandalous twit pics below: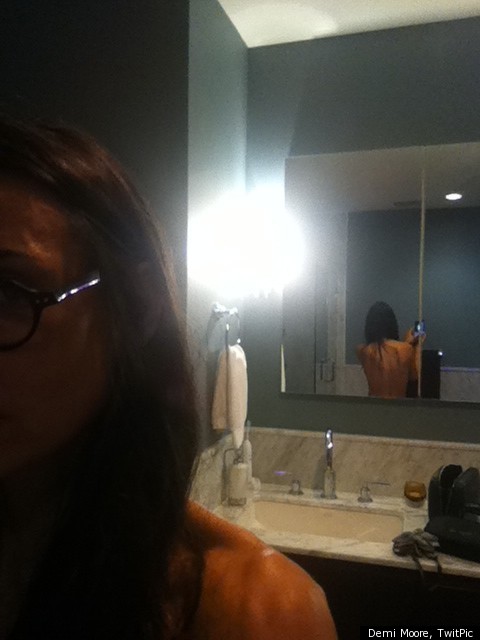 PHOTO GALLERY
demi moore twitpics