We had a sneak peek video, but now it's finally arrived: Elisabetta Canalis' "I'd Rather Go Naked..." ad for PETA.
The Italian model/actress/George Clooney ex is the latest famous face (er, body) to strip for PETA's signature, "I'd Rather Go Naked Than Wear Fur" campaign. The animal rights group is famous for its rather explicit approach to getting noticed, having featured dozens of celebs naked (not to mention straight-up pornography) in promotional efforts.
But Canalis, for one, is totally on board. She told PETA:
"I decided to go nude because I think that nudity always creates a big reaction. That is what is required to keep people's attention on such a brutal practice …. These poor animals are electrocuted, skinned alive, drowned, and bludgeoned just for the sake of fashion."
And we're sure there are plenty of people are happy with Elisabetta's decision.
Below is both the print ad and a video about the actress' (and new "Dancing With The Stars" cast member's) new campaign.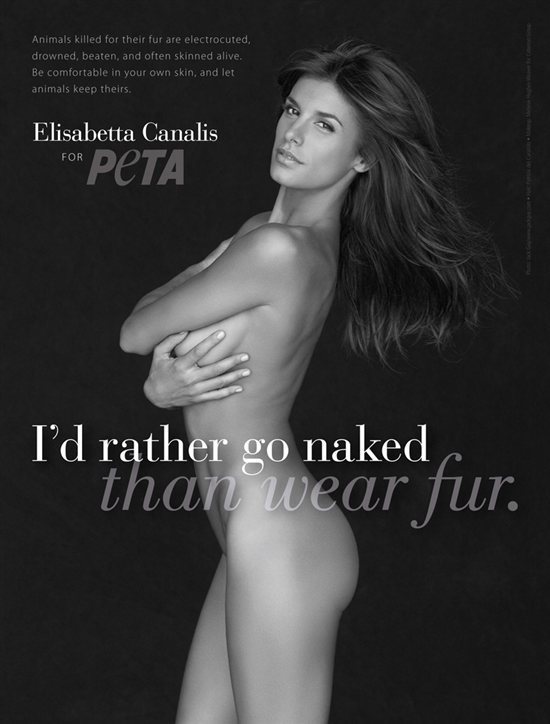 WATCH: