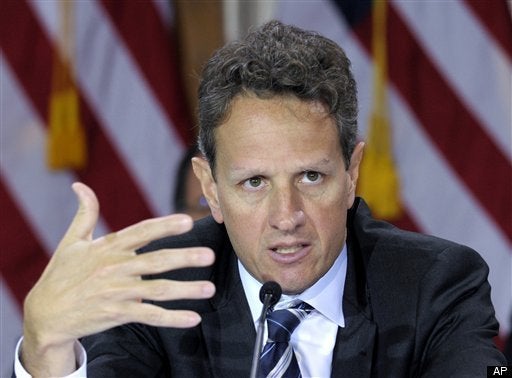 Treasury Secretary Timothy Geithner "encouraged" European leaders to "act decisively," and to speak with one voice" in order to solve Europe's debt crisis, the Treasury Department said on Friday.
At a meeting with euro zone finance ministers in Poland earlier on Friday, Geithner did not "advocate or oppose any specific policy prescriptions," the U.S. Treasury said in a statement.
Geithner contributed "thoughts and ideas on how European governments could develop instruments to ensure adequate firepower to address their challenges," the Treasury said.
However, according to a senior European official, Geithner also urged the euro zone to leverage its bailout fund to provide greater capacity to tackle Europe's debt problems.
(Reporting by Rachelle Younglai)