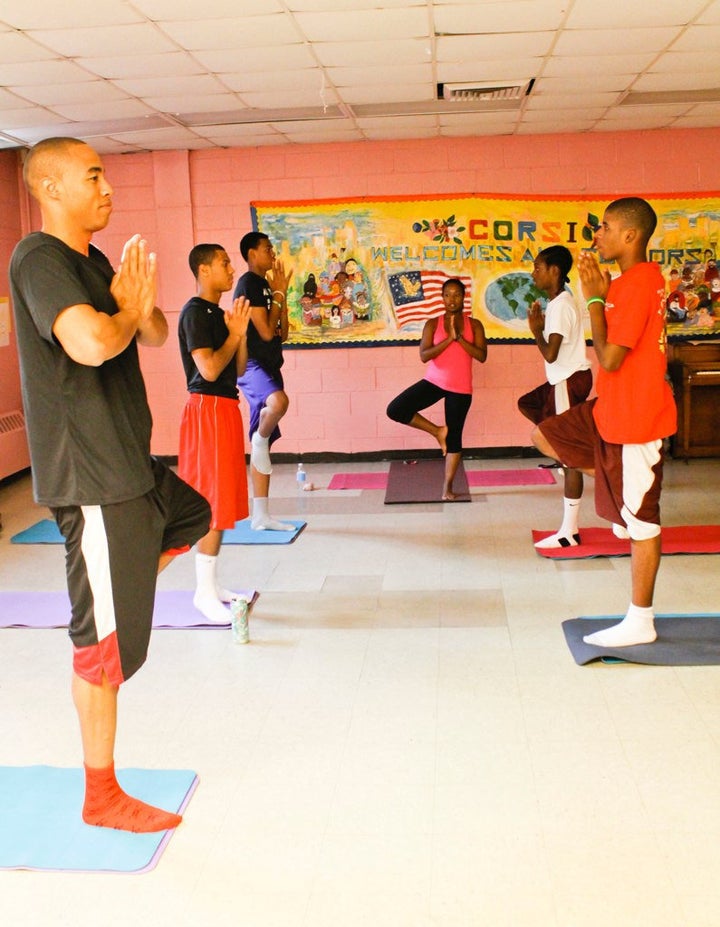 While fans wait out the now two-month-long NBA lockout, a group of aspiring NBA players are focused on how they can get into the game one day. The high schoolers channeled their inner LeBron last week not to practice ball passing or jumpshots, but yoga.
Like the professional level training conducted by yogis such as Kent Katich, this session highlighted movements designed for basketball players, including stretching and loosening muscles, downward-facing dogs, half-moons and warrior poses.
WATCH
: LeBron James does yoga with a group of young kids.