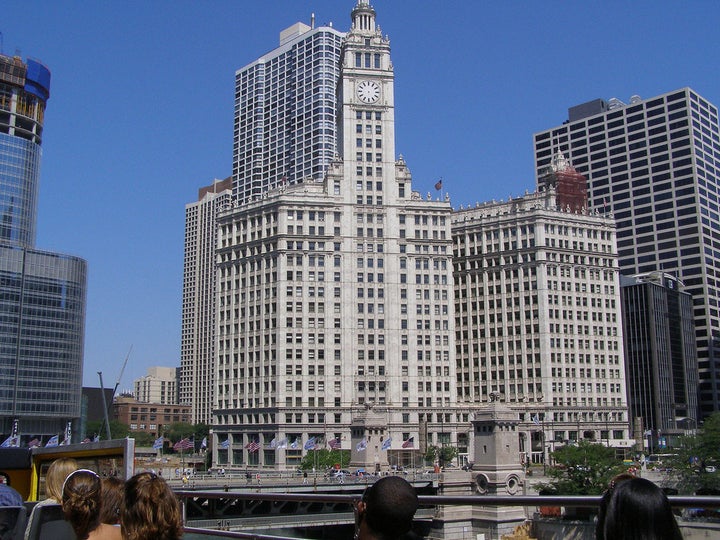 Chicago's Wrigley Building has officially been sold to a consortium of investors including Zeller Realty Group and Groupon co-founders Eric Lefkofsky and Brad Keywell, the Wrigley company announced Monday.
Rather, the consortium -- led by BDT Capital Partners and its head Byron Trott -- have said they aim to "preserve the long-term legacy of the Wrigley Building" and are "committed to the success and re-development of this architectural treasure to ensure that it remains a vital part of Chicago's future economic progress."
Zeller Realty Group, acting as the property's marketing and leasing agent and property manager, will reportedly take the lead in revitalizing the property by improving the plaza between its two buildings and working to improve its ground-floor retail space.
The 90-year-old, 450,000-square-foot building's former principal tenants, the Wm. Wrigley Jr. Company, plans to vacate the property as it moves its full operation to its Goose Island base by the end of 2012. With Wrigley moving out, the property -- which is currently 60 percent occupied -- would be left only 35 percent occupied, according to the Tribune.