Ted Wilson of "The Rumpus" gets an E for Effort on his interview withOUT comedian and Emmy nominee Louis C.K.
After a one-sided email conversation wherein Wilson pleads with C.K. for an interview -- and C.K. remains silent -- Wilson decided he could put together a pretty illuminating piece with only his messages to the comic. While one usually reads interviews for the subject not the interviewer, the author does a pretty good job of creating a narrative out of his own ideas about why C.K. refuses to respond. And in the end, Wilson exits the adventure on his own artistic terms.
Not bad for NOT getting the big interview. Here's a sample of the conversation below. You can check out the whole thing here.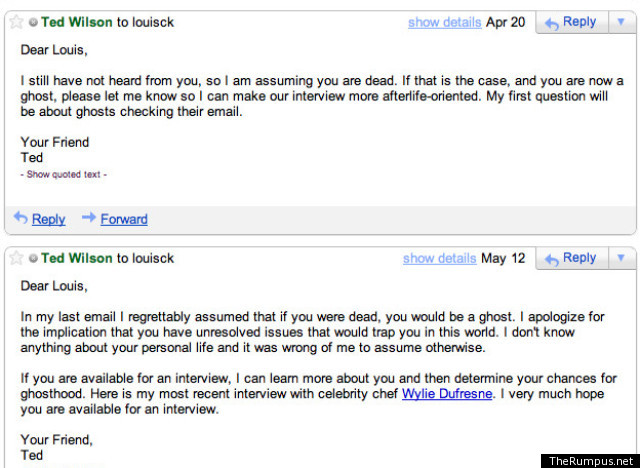 Related Video: