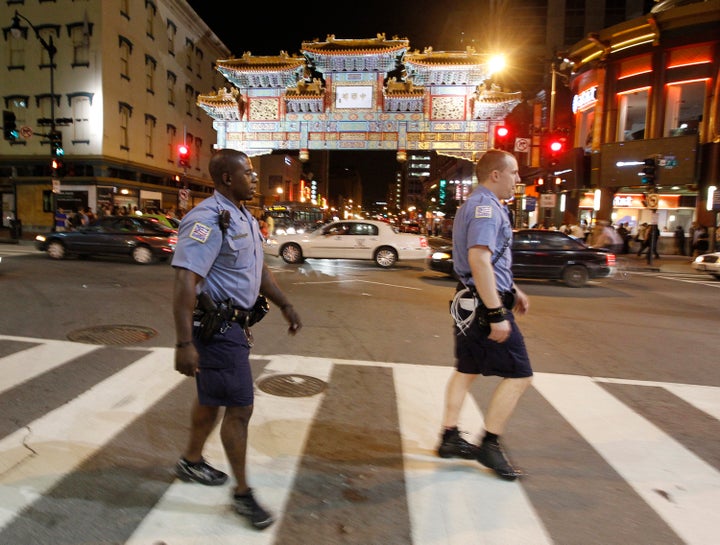 WASHINGTON -- The municipal police force in the nation's capital is beefing up its officer ranks as it continues to try to reduce violent crime.
FBI statistics released last month show that the number of rapes reported in the District of Columbia increased by nearly 25 percent last year. By comparison, rape dropped 5 percent nationwide.
The report said that violent crime nationwide dropped 6 percent in 2010. In the District, overall violent crime decreased by 1 percent.
Nearly three dozen new recruits to D.C.'s Metropolitan Police Department are set to begin a training program Monday and will be welcomed to the 28-week training by D.C. Mayor Vincent Gray and MPD Chief Cathy Lanier at the Maurice T. Turner Jr. Metropolitan Police Academy in Ward 8.
The city plans to hire a total of 300 new police officers. "The hiring of these new officers will permit us to fill positions vacated due to retirements and other departures while also adding 120 new officers to get the size of the police force up to 3,900 sworn officers by the end of the 2012 fiscal year," the mayor said in a statement last week.
WATCH: D.C. Police Recruits