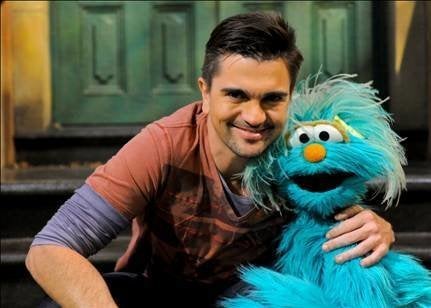 Want to see Juanes and Sofia Vergara's special guest appearance on Sesame Street? Well, you're in luck because we've got an exclusive sneak peek to share with you!
In a special Hispanic Heritage Month episode called "The Latinization of Marco" the two Colombian superstars visit Sesame Street to help Gina's teach her adopted Guatemalan-born son about his roots.
Check out their segments below and be sure to tune in for the special episode on October 4, 2011.