When Dakota Fanning packed up and moved to New York to start her freshman year at NYU, she told reporters, "If you ever catch me in sweatpants in class, that's not good. I've tried not to dress like that."
Well today she came very close -- but not quite! The Marc Jacobs face and veteran actress stepped to get groceries on a rather chilly day in NYC, sporting a cute black beanie, oversized shades, a red leather bag and what looks like classic gym attire, leggings included.
It's a significantly more casual look for Fanning, who dressed up for the Marc Jacobs show and after-party at New York Fashion Week a few weeks ago.
But this ensemble looks quite college-appropriate... so much so we wonder how long it will be till Dakota breaks her "no sweatpants" rule (which, for the record, goes against our very principles of dressing).
Check out Fanning's off-duty look below!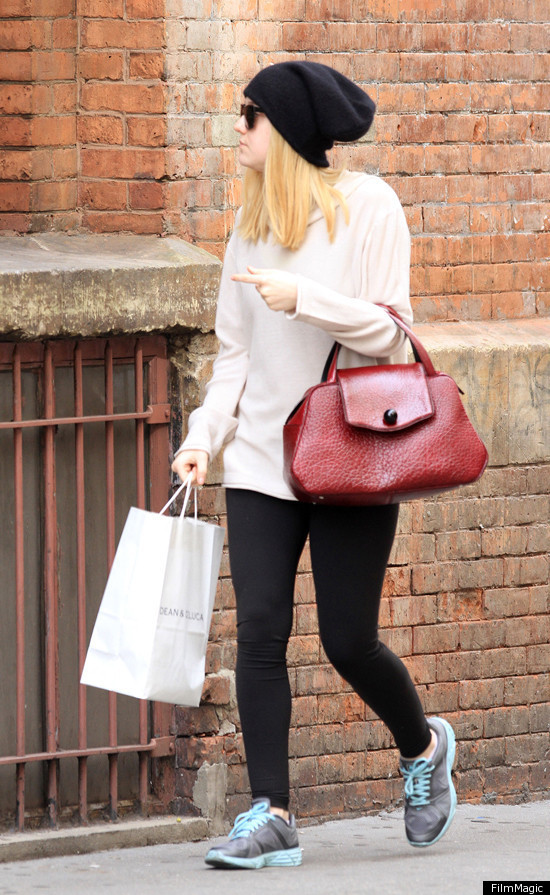 BEFORE YOU GO