Rose Cordero is pregnant!
The news about the 19-year-old model comes via Facebook, where a picture was posted of friends surrounding her on a beach and kissing her bared tummy.
Based on recent fashion photos alone, though, you wouldn't know Rose is with child. Dominican Republic-born Cordero most recently appeared in a sexy shoot for Marie Claire Italy's October issue posing in several belly-baring looks.
On online threads where the news spread, fashion fans have compared Cordero to fellow model Jourdan Dunn, another rising black model who got pregnant at age 19.
One difference, some commentators have noted, is that Dunn's profile was already quite high when she had her baby -- she even made a memorable runway appearance while seven months pregnant at Jean Paul Gaultier in 2009.
Cordero's biggest achievement to date has been becoming the first solo black model to grace the cover of French Vogue since 2002 (see the pic below).
But Dunn's success (plus the success of Miranda Kerr, Gisele Bundchen, etc) has proved that having a baby doesn't mean the end of one's modeling days.
Congrats to the young mom-to-be!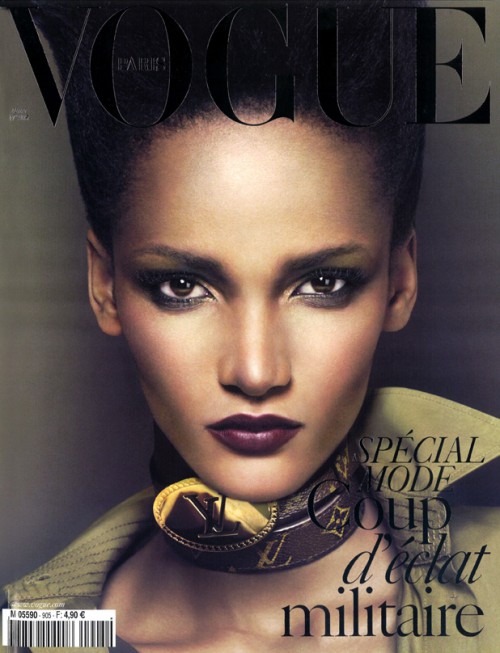 Below, check out other mommy models!