No, that's not Dan Humphrey unwittingly entangled in the Occupy Wall Street protests while on his way to save Serena or write a short story or make waffles with Rufus -- that's Penn Badgley, who enthusiastically participated in rallies in Lower Manhattan earlier this week. The "Gossip Girl" actor has been spotted at least twice -- once, on Sunday, wearing a newsboy cap and taking photographs, then again Wednesday in a green t-shirt, marching and visibly holding a sign with "Bring Back The Glass Stengell Act!! No To Corporate Greed!" writ large.
Badgley is the latest liberal-leaning celebrity to join the movement, which started three weeks ago with aims to represent the "other 99 percent" of the nation and shows no sign of stopping. Those include Mark Ruffalo, Michael Moore, Lupe Fiasco and Susan Sarandon. Meanwhile, Susan's ex-boyfriend Tim Robbins also showed up Wednesday outside of the Federal Courthouse in Foley Square.
"This is what an actual grassroots movement looks like," Robbins told the Financial Times.
PHOTO: Penn Badgley, October 2nd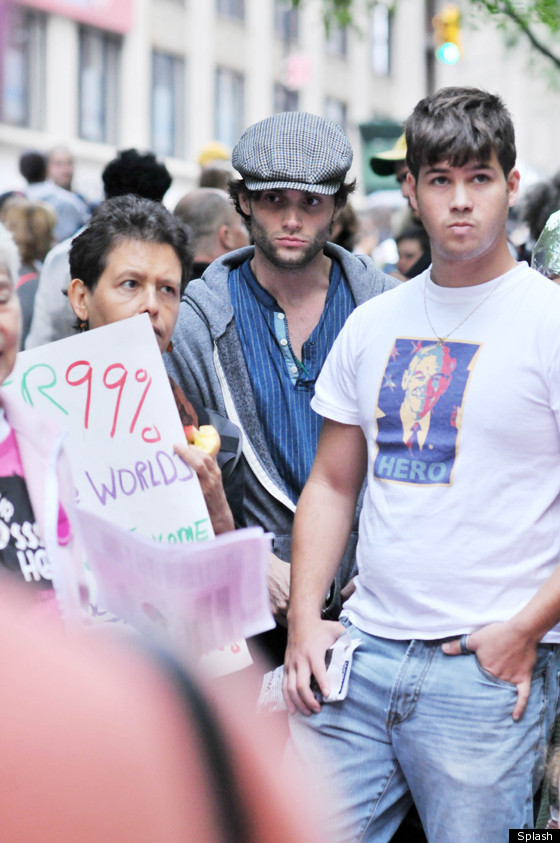 PHOTO: Tim Robbins, October 5th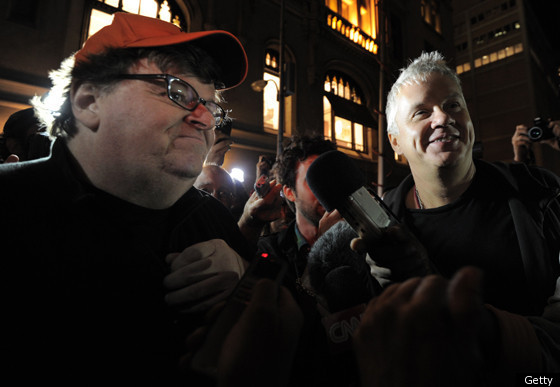 SLIDESHOW: