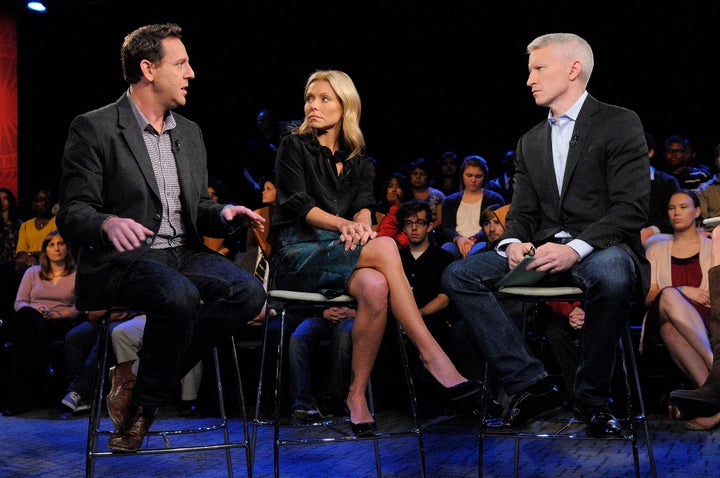 Anderson Cooper has been a vocal opponent of bullying, and he is taking his advocacy one step further with a week-long series about bullying on "AC360." The series kicks off with a town hall at Rutgers, which airs Sunday at 8 p.m., marking one year since freshman Tyler Clementi's suicide.
Cooper said in a statement, "Too many kids have died already; too many kids are living in fear." His show teamed up with University of California sociologist Dr. Robert Faris to sponsor a study of bullying in one school. He will be exploring what motivates bullies, among what he called the study's other "eye-opening" discoveries over the course of the week.
Sunday's special, called "Bullying: It Stops Here," will also feature conversations with actor and bullying prevention activist Jane Lynch, psychologist Dr. Phil McGraw, host and mother of three Kelly Ripa, and "Queen Bees and Wannabees" author Rosalind Wiseman.
WATCH: