We really do like Sofia Vergara. The "Modern Family" star has shown admirable skill in dressing her curves and is one of the most confident women on the red carpet.
But we were a bit confused over Vergara's outfit at the 2nd Annual Veuve Clicquot Polo Classic on Sunday, also attended by celebs like Rachel Zoe.
Vergara wore a black stretchy tank, light flared jeans, platform shoes, a boxy tiger-print bag and shiny, rectangular sunglasses.
While Sofia herself looked gorgeous (because when does she not?), the ensemble looked a bit dated (and unfortunately, reminded of us of this).
Check out pictures below -- what do you think of Sofia's outfit?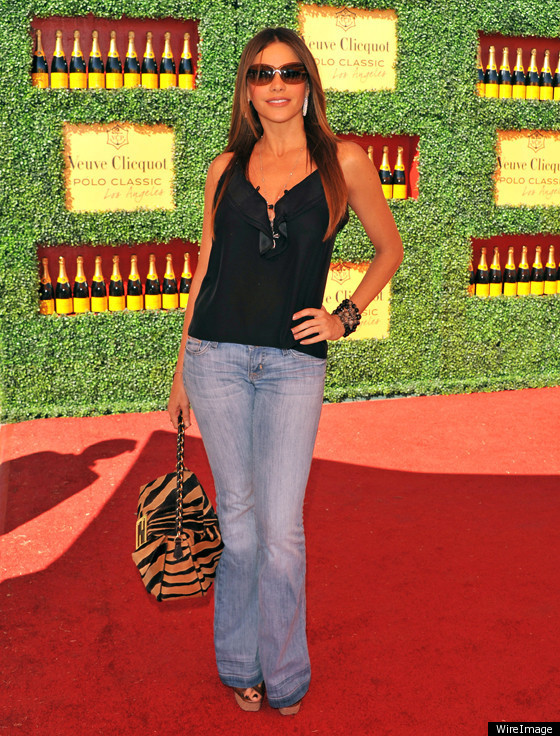 PHOTO GALLERY
Sofia Vergara at Polo Classic