The week that was in sports saw two different teams punch their ticket to the World Series, the NBA decide to cancel the first two weeks of their season, and the Detroit Lions finally coming back down to earth after a perfect start (not to mention the bizarre post-game fireworks between coaches Jim Harbaugh and Jim Schwartz). But all of these events were easily overshadowed by the tragic passing of Indy Car driver Dan Wheldon, who succumbed to injuries sustained as a result of a 15-car crash during a race in Las Vegas. Athletes from all arenas of the sports world weighed in on the loss and offered their heartfelt condolences.
As usual, we've scoured our timeline from the past week to bring you what we believe to be the best of the best that athletes have to offer via Twitter. Vote on which athlete you believe had this week's best tweet. The winner will be given remarkable Interweb cred and 140 characters worth of salutations via the @HuffPostSports Twitter account.
Last week's winner was none other than Broadway Joe himself, Joe Namath, who paid his respects to the late Al Davis.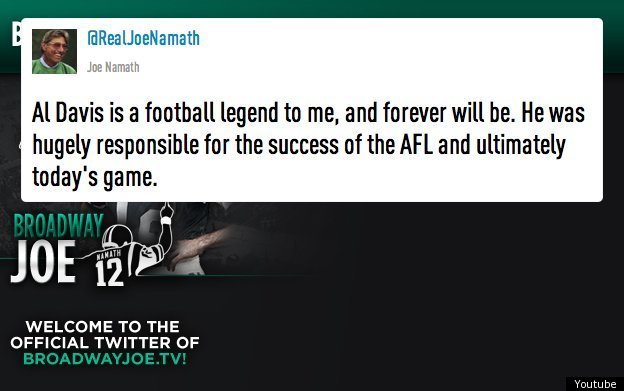 Please congratulate him on his tweeting prowess by giving him a follow @RealJoeNamath!
PHOTO GALLERY
Best Athlete Tweets Of The Week (October 10th-16th)