Family vacations in Ohio can be rewarding experiences or absolute disasters -- it all depends on pre-trip homework. To make planning easier, we've done all the preparation. As part of a Hufffington Post Travel series on traveling with children, here are answers to some frequently asked questions about Ohio family vacations.
The Rock And Roll Hall Of Fame
Located on the banks of Lake Erie in downtown Cleveland, the
Rock and Roll Hall of Fame
is one of Ohio's top attractions. The I.M. Pei-designed building is fittingly shaped to resemble a record player when viewed from the air, and the 150,000-square-foot museum contains a treasure trove of music memorabilia, including stage costumes, hand-written lyrics, instruments, album art and, of course, music. Headphones are liberally scattered throughout the museum so visitors can revisit favorite artists or discover new ones.
Address: 1100 Rock and Roll Blvd., Cleveland, OH 44113
Phone: 216-781-7625
Hours: The hall of fame is open Thursday through Tuesday from 10 a.m. to 5:30 p.m. and Wednesday from 10 a.m. to 9 p.m. It is closed Thanksgiving and Christmas Day. It is open until 9 p.m. on Saturdays from Memorial Day to Labor Day.
Price: Adults, $22; Greater Cleveland residents, $18; seniors 65 and older and military, $17; children ages 9 to 12, $13; children 8 and younger, free with adult admission.
Ohio State Fair
Where else but the
Ohio State Fair
can you find a giant cardinal, a cow made of butter and have a sausage sandwich from German Village? Held in Columbus each year for 11 days in August, it is one of the largest state fairs in the United States, drawing more than 800,000 visitors annually. Highlights of the fair include the horse show, the midway rides, the agriculture and livestock exhibits and, of course, the fair food.
Address: 717 E. Seventeenth Ave., Columbus, OH 43211
Phone: 888-OHO-EXPO
Hours: The Ohio State Fair is open daily 9 a.m. to 10 p.m., except the last day when the fair is open 9 a.m to 8 p.m.
Price: Adults, $10; youth ages 5 to 12 and seniors 60 and older, $8; children ages 4 and younger, free.

Breakwater Beach at Geneva State Park
Located on Lake Erie, about a one hour drive east of Cleveland, the beach at
Geneva State Park
offers 300 feet of spacious, soft, white sand. There are life guards on duty and restrooms adjacent to the sand. If you get tired of the beach, the park offers six miles of lakefront hiking trails, walleye fishing and boat rental.
Address: 4499 Padanarum Road, Geneva, OH 40441
Phone: 440-466-8400
Hours: Geneva State Park is open daily from sunrise to sunset.
Price: Free.
Cincinnati Zoo & Botanical Garden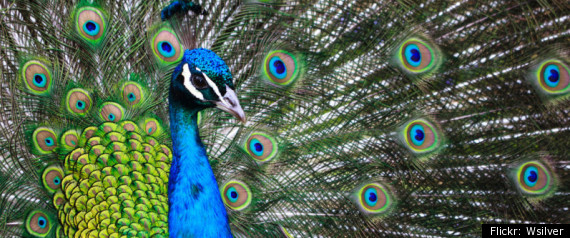 One of the nation's oldest zoological parks, the Cincinnati Zoo features more than 1,800 animals of more than 500 species, as well as more than 3,000 plant species. The 64 acre park, located in the heart of Cincinnati, is a National Historic Landmark and has been ranked by its peers as one of the best zoos in the United States.
Address: 3400 Vine St., Cincinnati, OH 45220
Phone: 513-281-4700
Hours: The Cincinnati Zoo is open daily from 9 a.m. to 6 p.m.
Price: Adults, $25; senors 62 and older, $21; children ages 2 to 12, $21; children age 1 and younger, free; $1 discount for purchasing tickets online.
Cedar Point
Amusement Today magazine readers call
Cedar Point
America's favorite amusement park, but most Ohio residents just call it fun. Located on the shores of Lake Erie midway between Cleveland and Toledo, the 365-acre park is famous for its 17 roller coasters as well as its long stretch of white sand beach. There is also an adjacent water park.
Address: 1 Cedar Point Dr., Sandusky, OH 44870
Phone: 419-627-2350
Hours: Cedar Point is open mid-May until November 1. Hours vary weekly, so refer to the Cedar Point Web site for detailed information.
Price: Guests 48" and taller, $47.99; guests under 48" and/or 62 years and older, $22; military, $37.99.
Center of Science and Industry (COSI)
Located in downtown Columbus,
COSI
features more than 300 interactive learning exhibits. Learn about dinosaurs in a section that boasts 10,000 feet of prehistoric excitement, or check out the lily pads, where visitors examine creatures that live in watersheds. Another highlight is the outdoor Big Science Park.
Address: 333 W. Broad St., Columbus, OH 43215
Phone: 614-228-2674
Hours: COSI is open Monday through Saturday from 10 a.m. to 5 p.m. and Sunday from noon to 6 p.m.
Price: Exhibits only: adults, $14.75; seniors 60 and older, $13.75; youth ages 2 to 12, $9.75; children 2 and younger, free.
Dayton Aviation Heritage National Historic Park
Dayton celebrates its aviation history at Aviation Heritage National Historic Park. The park's two sites include the bicycle shop where Dayton natives Orville and Wilbur Wright developed the first airplane. At Huffman Prairie Flying Field Interpretive Center, located near Wright-Patterson Air Force Base, visitors can see where the Wright Brothers tested their plane as well as exhibits about the early days of aviation.
Address: 16 S. Williams St., Dayton, OH 45402 and 2380 Memorial Road, Wright-Patterson AFB, Dayton, OH 45431
Phone: 937-225-7705
Hours: Both sites are open daily from 8:30 a.m. to 5 p.m.
Price: Free.
What are your family's favorite Ohio destinations?
Check out more FAMILY TRAVEL GUIDES.
Photo: Jason Pratt; Flickr
Photo: Wsilver; Flickr