Batman may soon be occupying Wall Street in New York, but he was high in the sky earlier this week in Los Angeles.
As "The Dark Knight Rises" cast and crew finishes their Los Angeles shooting schedule -- the Christopher Nolan-directed production will head east at the end of the month -- they're pulling out all the technological stops in hopes of making this the most epic caped crusader flick yet. Paparazzi and fan photographers have followed the film's every move, and earlier this week, they were rewarded with a glimpse at the Bat's sickest ride yet.
We've already gotten plenty of glances at the tumblers and motorbikes that Batman, Catwoman and Bane's minions will be riding around Gotham, but we haven't gotten much coverage of Bruce Wayne's aeronautical fleet (this YouTube video offers a glance). That changed earlier this week, when the Batwing took flight over the city of Gotham. From shots taken below (which you can see in the slideshow below), it actually looks a bit like an alien invasion, to be honest.
In other Batman news this week, it's being reported that a six minute prologue trailer for the film will be attached to IMAX screenings of "Mission: Impossible, Ghost Protocol" this winter, giving fans plenty of reason to go check out Tom Cruise's latest Ethan Hunt flick.
PHOTOS: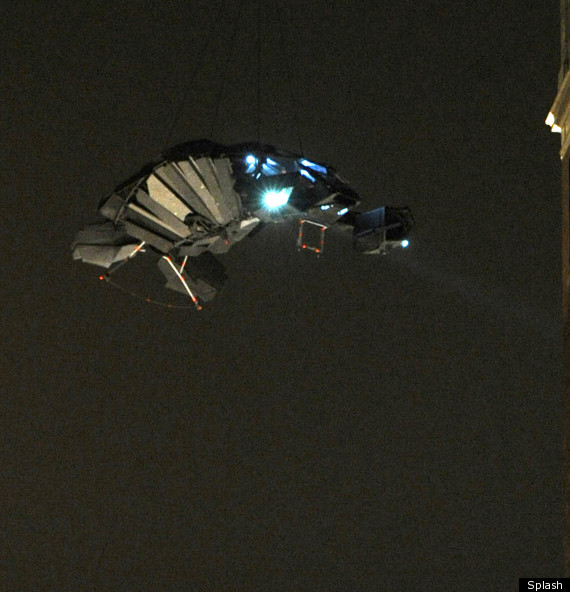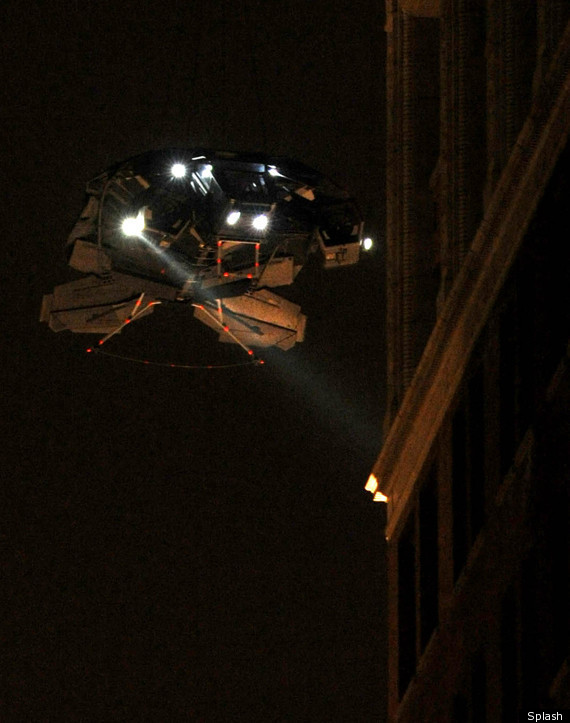 BEFORE YOU GO