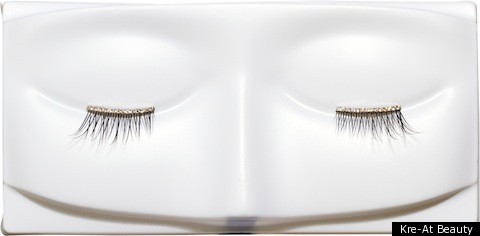 How much would you pay for sparkly eyes? You could swipe on some shimmery eyeshadow, or just dot a couple of rhinestones near your tear ducts and call it a day. Or, you could shell out four-figures for these diamond-dusted falsies from Barneys. Your call!
The Kre-At Beauty lashes, spotted by SheFinds, feature 18-karat gold and diamonds lined along the lashline. Fancy! Maybe famous false eyelash fans Michele Bachmann and First Lady Michelle Obama will be interested.
The lashes are available at Barneys upon special request. Sounds like the perfect match for your $19,000 shoelaces.