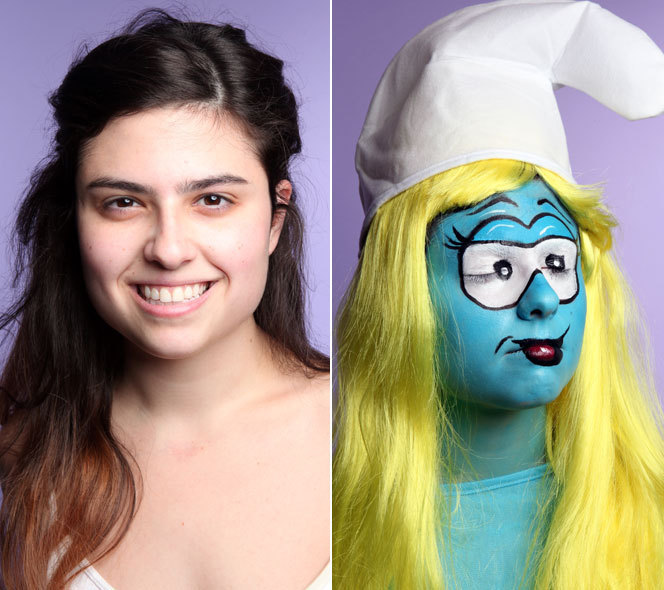 Stylelist Associate Editor Sarah St. Lifer, before and after, her Smurfette Halloween makeup transformation. Photos: Bobby Doherty for AOL
When "The Smurfs" wandered out of their mushroom-filled village onto the silver screen this summer, I'd never imagined that they'd spark a blue revolution. But then again, Harper's Bazaar's August Smurfette accessories editorial and Katy Perry's sexed-up style tribute to the small diva at the film's premiere, should have been obvious clues.
Eager to turn blue, we challenged MAC Senior Artist Keri Blair (@MAC_Keri_B) to transform Stylelist Associate Editor, Sarah St. Lifer, into a real-life version of the fictional character.
Click through the slideshow below for Blair's step-by-step instructions on how-to recreate Smurfette's makeup look this Halloween.
Want more Halloween makeup inspiration? Check out our Nicki Minaj and vampire transformations!
Photos: Bobby Doherty for AOL
PHOTO GALLERY
Smurfette: Halloween Makeup How-To
BEFORE YOU GO