Everyone looked glam on the red carpet at last night's 2011 Country Music Awards, including Natasha Bedingfield, who donned a sleek red top with a black skirt.
But Natasha was only one costume change away from a more head-scratching fashion moment. When the British singer took the stage to sing "Easy" with Rascal Flatts, all eyes were on her enormous, impossibly sprawling brown-pink skirt by Christian Siriano, its size seeming even grander when paired with her strappy tank top.
We think Natasha could have made the skirt work had it been lacier, a la that epic Versace lace gown Carrie wore in Paris at the end of the "Sex and the City" series, or even Zoe Saldana's purple Givenchy couture at the 2010 Oscars. But with the piece's fuzzy texture, we think it definitely comes off more Fozzie Bear-esque.
What do you think of Natasha's look? Scroll down to check ou the pics and weigh in on our poll.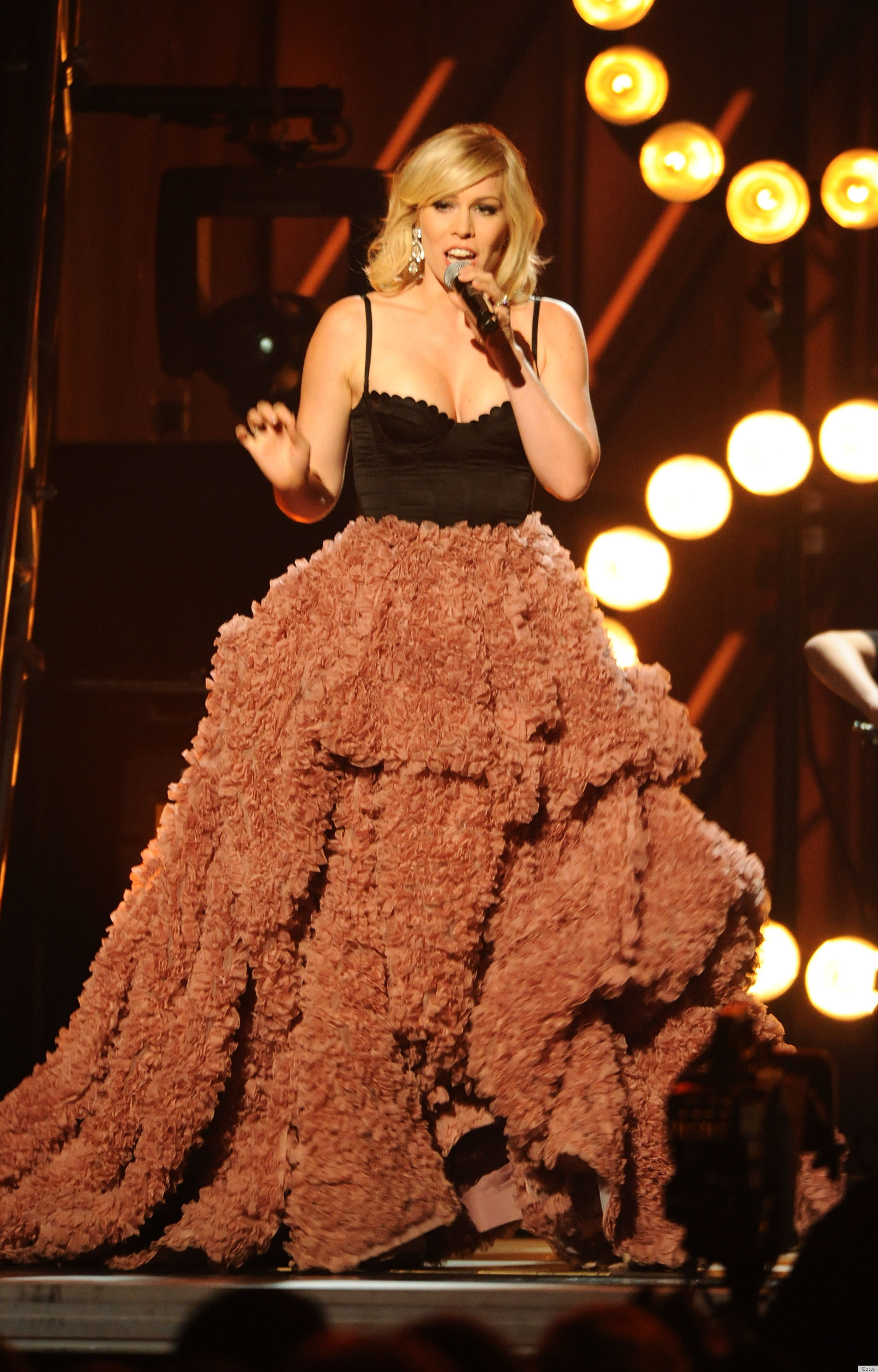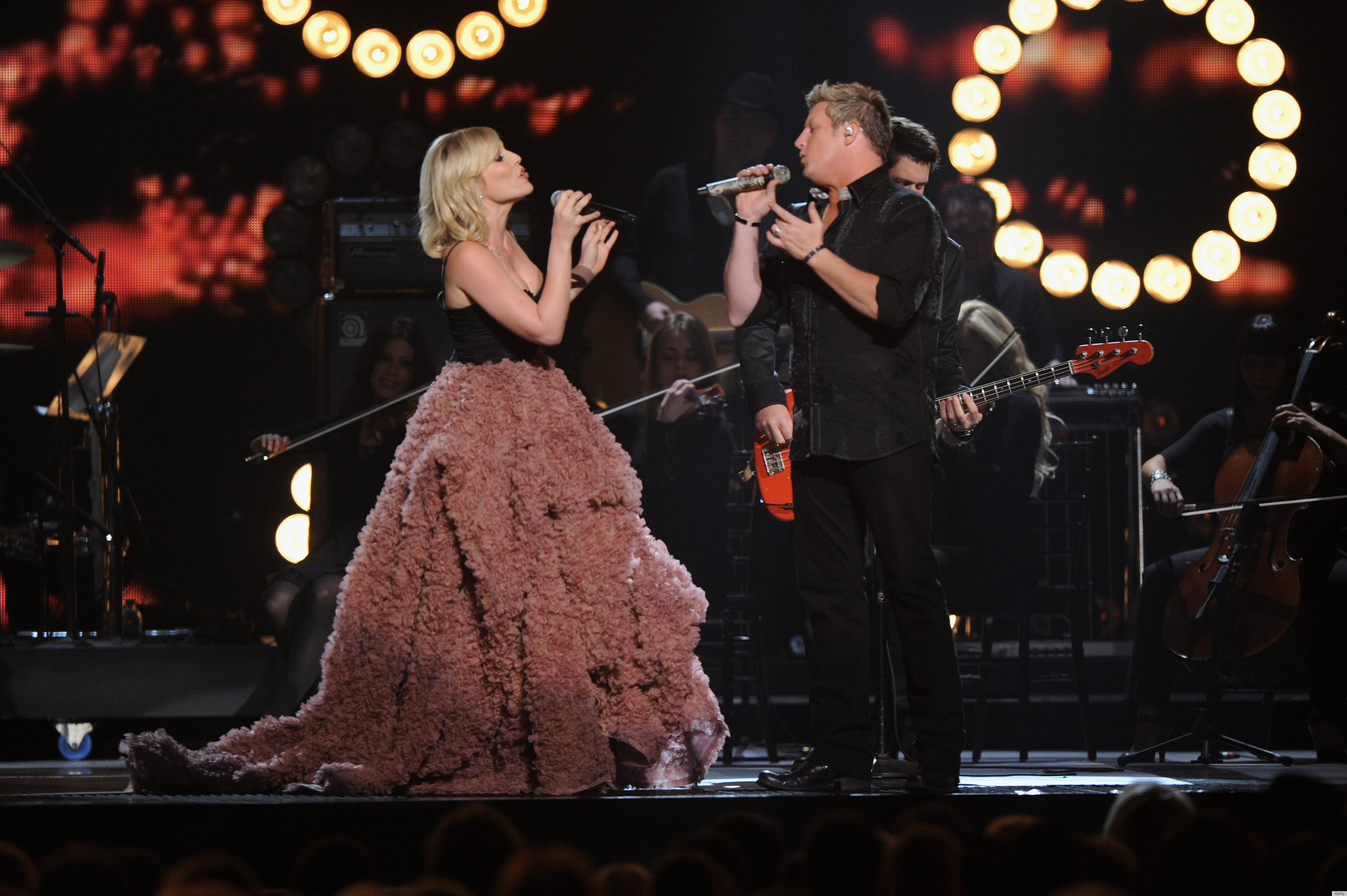 And just hours earlier, in a simpler time...