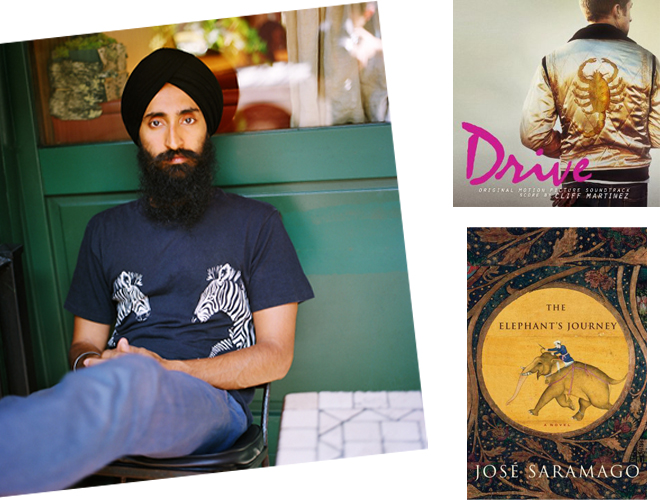 Aaron Stern
Waris Ahluwalia is known as a sometimes-actor (remember him in Wes Anderson's "The Life Aquatic with Steve Zissou" and "The Darjeeling Limited"?) jewelry designer and major fixture at fashion fetes. We caught up with the man-about-town to find out what's been on his style radar lately.
If you could have one superpower what would it be?
Mind control.
What's the last thing you bought that you loved?
I bought some mugs last week in Hawaii with hand painted hula girls from a local artisan.
Facebook or Twitter?
Neither.
What's your rule to dress by?
One can never be overdressed.
What item do you wear every day?
Humility.
If you had to wear clothes from one decade only, what would it be?
Let's say the 1940s. Single breasted suits and no pleats -- that's my comfort zone.
What's on your nightstand?
A book of ghost stories.
What's the last song you downloaded?
The "Drive" soundtrack.
What's your signature scent?
I wouldn't cover up my pheromones, darling.
What literary character would you be?
Gulliver, from "Gulliver's Travels."
Who would be your ideal shopping buddy of all time?
Elizabeth Taylor.
What's the last book you read?
"The Elephant's Journey," by Saramago.
If you could only shop in one store for the rest of your life, what would it
be?
Maxfield.