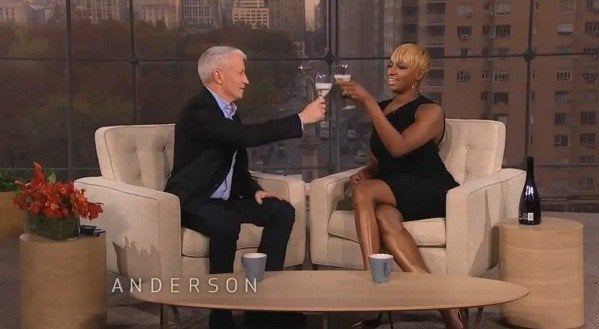 The mother of two and former 'Celebrity Apprentice' contestant decided to debut her latest venture during a taping of an upcoming episode of Anderson Cooper's daytime television show "Anderson," where she explained how her business partner traveled to Italian vineyards to help develop the wine's quality while she stayed in the states to tape the latest season of "Housewives."
While on topic, Cooper revealed how the reality star once called him drunk while he was taping a newscast.
"So I'm doing a newscast one night and I look down and I don't recognize the number," he recalled. "I don't pick it up. During commercial break I check it, it's Nene Leaks drunk dialing me from the back of the limo yelling; 'don't be tardy to the party.' You're like, 'don't be tardy to the party.' And what was that about, he asked. "I was hanging out with my friend over at Bravo, Andy Cohen...he has your number. And he said; 'let's call him up.' We had been out drinking and we called you up."
Check out a sneak peek of the November 21 episode below.