"21st Century Oasis," a proposal by Sou Fujimoto Architects in collaboration with Taiwanese firm, Fei & Cheng associates has won first prize in the Taiwan Tower International Competition. The concept for the tower was taken from the regional Banyan tree characterized by its intersecting roots that create a solid foundation for the tree to expand upward.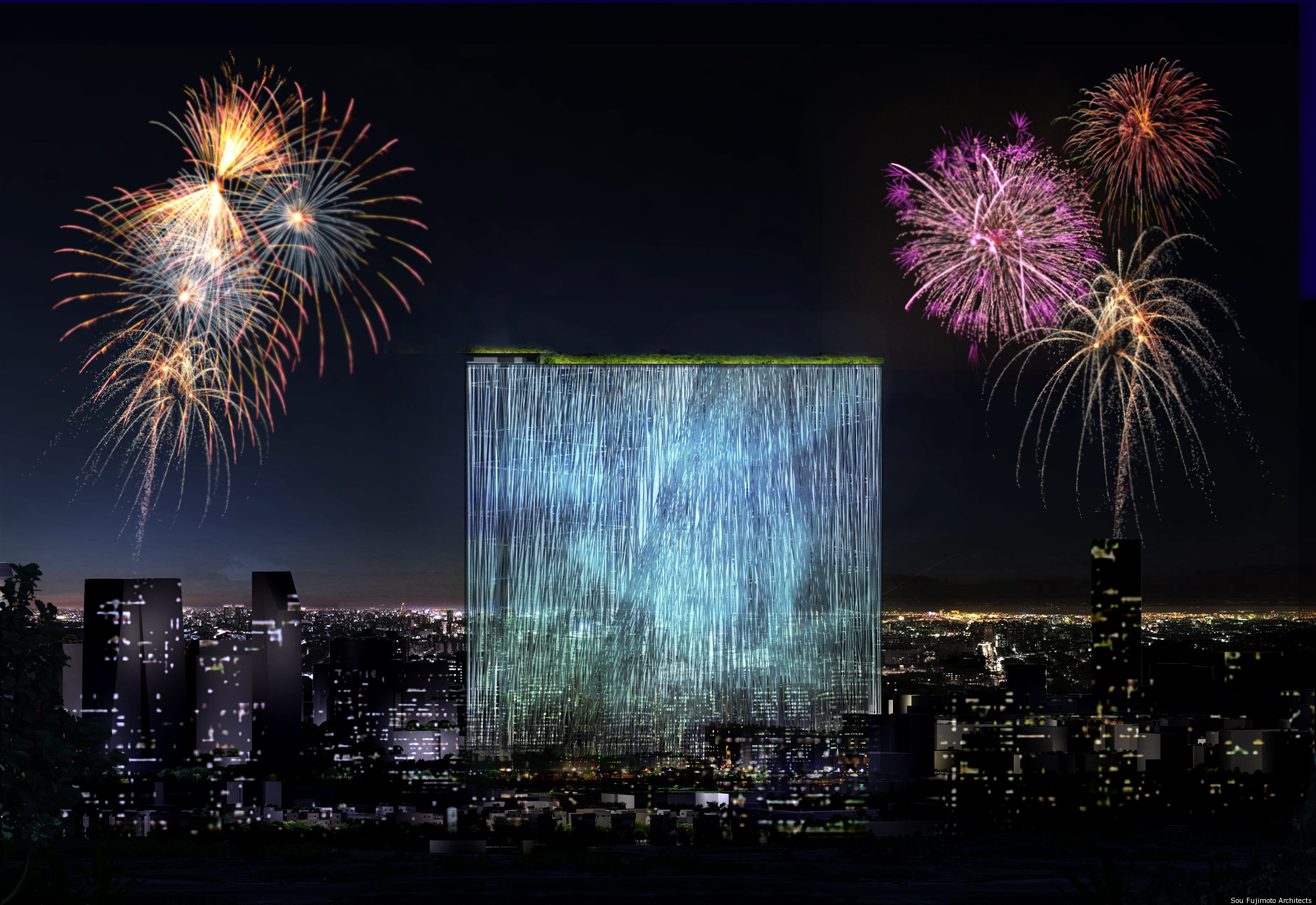 The dazzling intersection of beams that make up the tower's facade will create an alluring combination of indoor and outdoor space encompassed within the same structure. The porous nature of the tower's walls will create lighting that is similar to walking through an overgrown forest.
The tower will reach a height of nearly 1,000 feet off the ground, but that's not all... A rooftop "island" will be constructed to overlook the city. Filled with greenery, the "island" will integrate nature back into the surrounding landscape and hopefully become a beacon for green construction in Taiwan.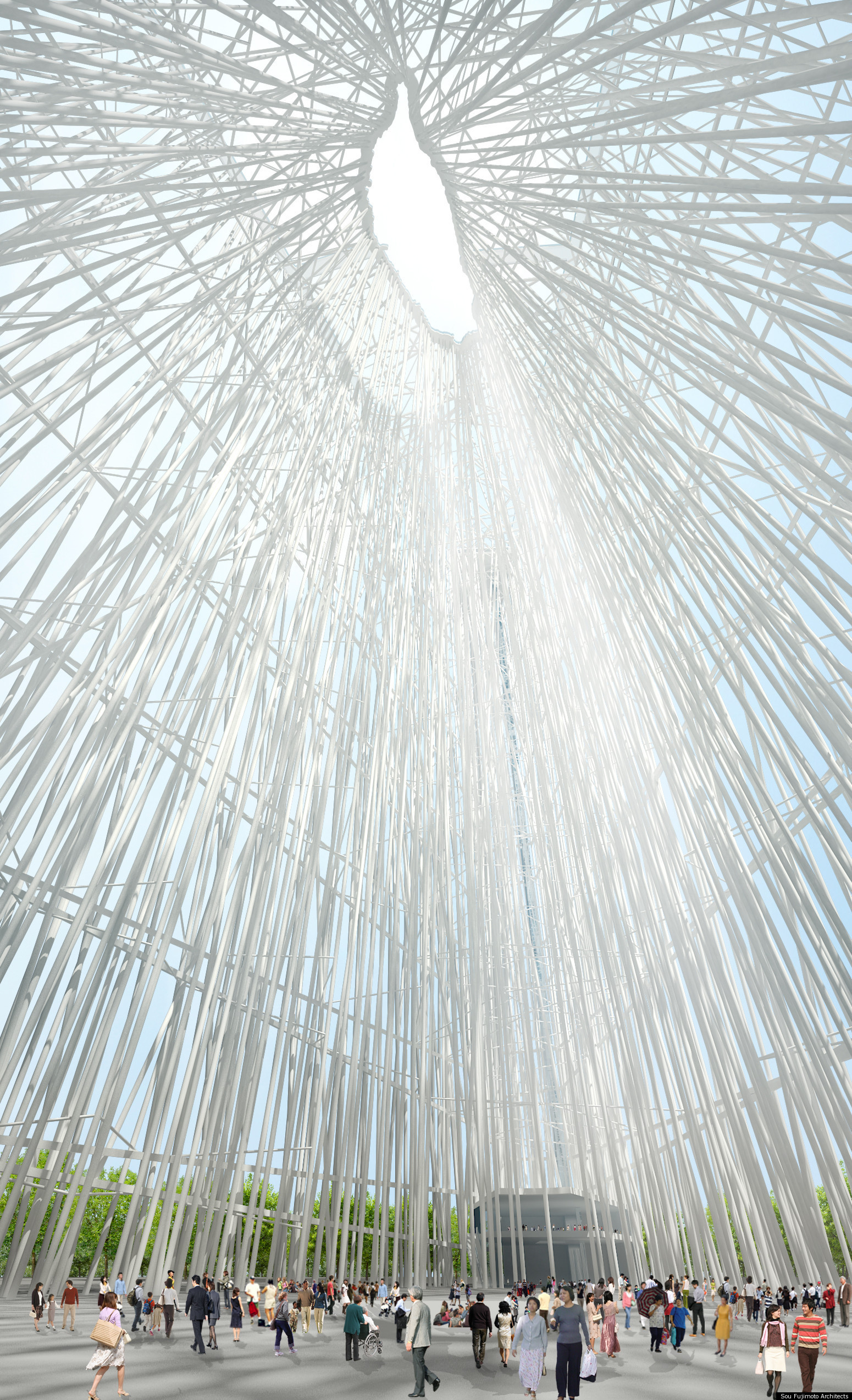 But the tower won't get the green building of the year award just for a garden in the sky. It will feature innovative construction to limit its carbon footprint. The structure will harvest rainwater, create energy through solar panels and ground source heat pumps along with its natural ventilation.
For nighttime, the various beams will be outfitted with LED lights that will change in color and intensity. The tower will be able to transition into a "sleeping state" where the lights will turn hazy, reminiscent of Chinese lanterns. View a slideshow of more images below.
PHOTO GALLERY
Taiwan Tower Competition