Jonah Hill and Brad Pitt may seem like an odd couple, but the "Moneyball" stars have been displaying mutual love for each other during their press tours.
The actors, who both scored SAG and Golden Globe nods for their work in the movie, based on a book by Michael Lewis, were seen dining out at Dan Tana in West Hollywood Monday night. The buddy-buddy rapport goes far back. Previously, Hill said that Pitt relentlessly pranked him on set with elaborate jokes that would last months at a time. Comparing him to chess master Bobby Fisher, Hill said, "he's playing prank chess all the time; he's three moves ahead of you."
Meanwhile, Brad most recently made news at a "Moneyball" screening when he consoled an actor who stood up and confessed he was struggling with suicidal thoughts.
Click through to see more photos of Brad and Jonah at x17online.com.
PHOTO: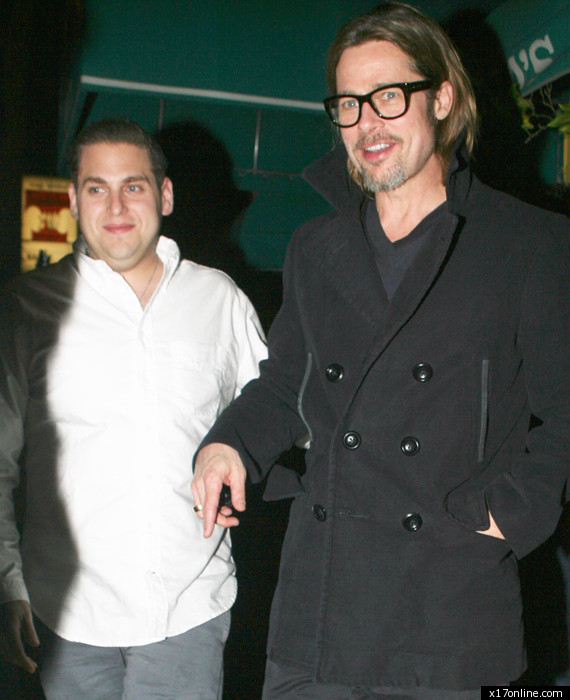 BEFORE YOU GO