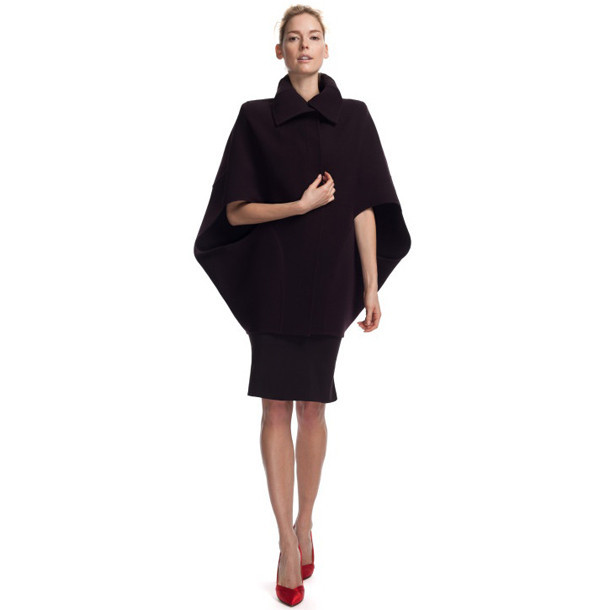 Zac Posen Go-To Cape, $2,490 available at Moda Operandi
We're in the final twelve days of Christmas and to celebrate, style experts from Moda Operandi will be sharing their daily picks for the best straight-off-the-runway pieces for your holiday wish list, pre-order for the new year or put away in your fantasy bank.
Today, Moda's Fashion Director Roopal Patel brings us one of the most stylish capes of the season:
"Zac Posen's impossibly chic "Go-To" cape is the ULTIMATE over-garment. Demonstrating its infinite possibilities; from day to night, dressed up or dressed down, it is easy to imagine this incredible piece in any fashion-lover's wardrobe, including my own!"
Take a look at past objects of our affection below.
FASHION RELATED LINKS YOU MAY LOVE:

Big Into Blush: Nude And Blush-Toned Trends For 2012 - Refinery29

Stars In Spectacles That Made Them Famous - Daily Beast

See How Celebs Wear Sequins - Lucky

Petite? Curvy? Learn Styling Tips Specific To Your Body Type - InStyle