As many hearts were broken as they were mended Monday night when a People magazine cover featuring "Twilight" heartthrob Taylor Lautner coming out was officially ruled a fake.
An alleged "teaser" image of the supposed January 7 issue of the entertainment and lifestyle magazine turned up on the Internet and instantly went viral as many believed the teen star was announcing that he is gay.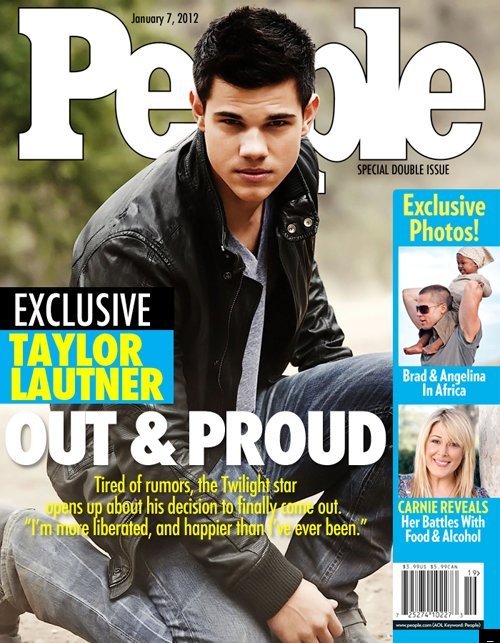 A rep for People told Gossip Cop, the cover is "absolutely fake," and it has been noted that the sidebar featuring Brad Pitt and Carnie Wilson is from a 2006 issue of the magazine.
Still many were fooled by the cover, which featured the hunky actor -- who is no stranger to gay rumors -- and included an alleged quote from him reading, "I'm more liberated, and happier than I've ever been."
Hip-hop and fashion mogul Russell Simmons was one of the many who initially fell for the cover.
According to the Hollywood Reporter, after seeing the photoshopped image Simmons tweeted, "proud of Taylor Lautner for his bravery and his courage."
After finding out he had been tricked he wrote, "Disappointed that people would joke about someone coming out about their sexuality. Let Taylor Lautner be whoever he wants to be..."
Lautner isn't the first celeb (and won't be the last) to face gay rumors.
View our slideshow of other A-listers whose sexualities have been scrutinized: