Mitt Romney on Wednesday made a pledge to spare the life of the beloved children's television icon Big Bird, but as he told a crowd while campaigning in Iowa, his mercy would come with a price.
"Big Bird is going to have advertisements, all right?" he promised while outlining his plan to cut spending on programs such as the National Endowment for the Arts and the Public Broadcasting Corporation.
It's not often that we can predict the true result of a campaign pledge, what with their vague details and rosy best-case projections. In this case, though, we're able to immediately envision the result of his "Put ads on Big Bird" promise.
PHOTO: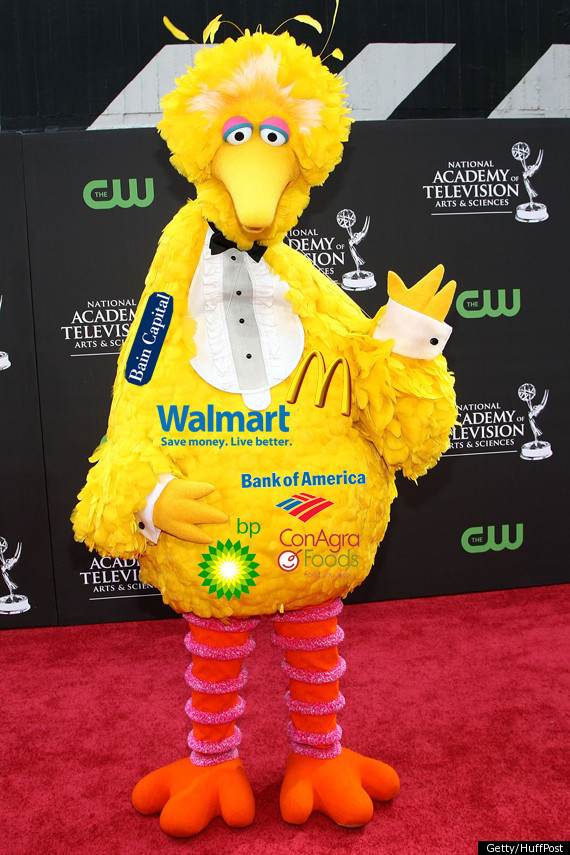 BEFORE YOU GO