Have you ever felt like a small dot in the vastness of the American terrain? Well if you were on of the 308,450,225 lucky folks to participate in the 2010 census, you can get to see what that sensation looks like in actuality.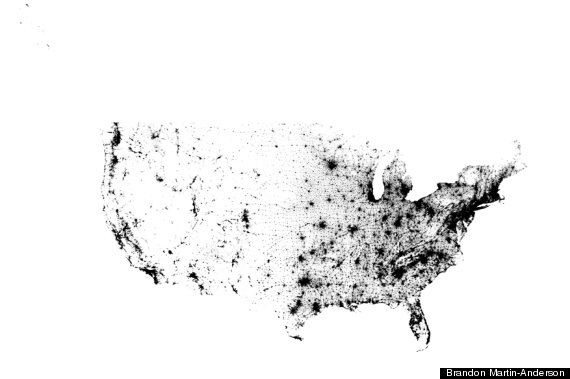 Data visualization expert Brandon Martin-Anderson created a dot map that gives a true sense of where people are located in the country.
We have to admit, it feels good to see the big picture every once and a while. Do you agree?
BEFORE YOU GO