While Lady Gaga was changing three times for her New Year's Eve celebration, Rihanna stuck to just one outfit -- with a racy twist.
The Barbadian singer rang in 2012 at P.Diddy's New Year's Eve party in Miami in a sheer black dress with a plummeting neckline that revealed a glimpse of the piercing on her right breast.
It's not like Rihanna's been coy about her risque piercing in the past: we glimpsed it here. And here. And here. And here.
So is Ri-Ri's sheer dress a "wardrobe malfunction," like the Mirror proclaims?
We think it's more just the girl showing off, and with a body like that, we don't blame her.
Check out pics of Rihanna's sexy New Year's style (slightly NFSW!) below.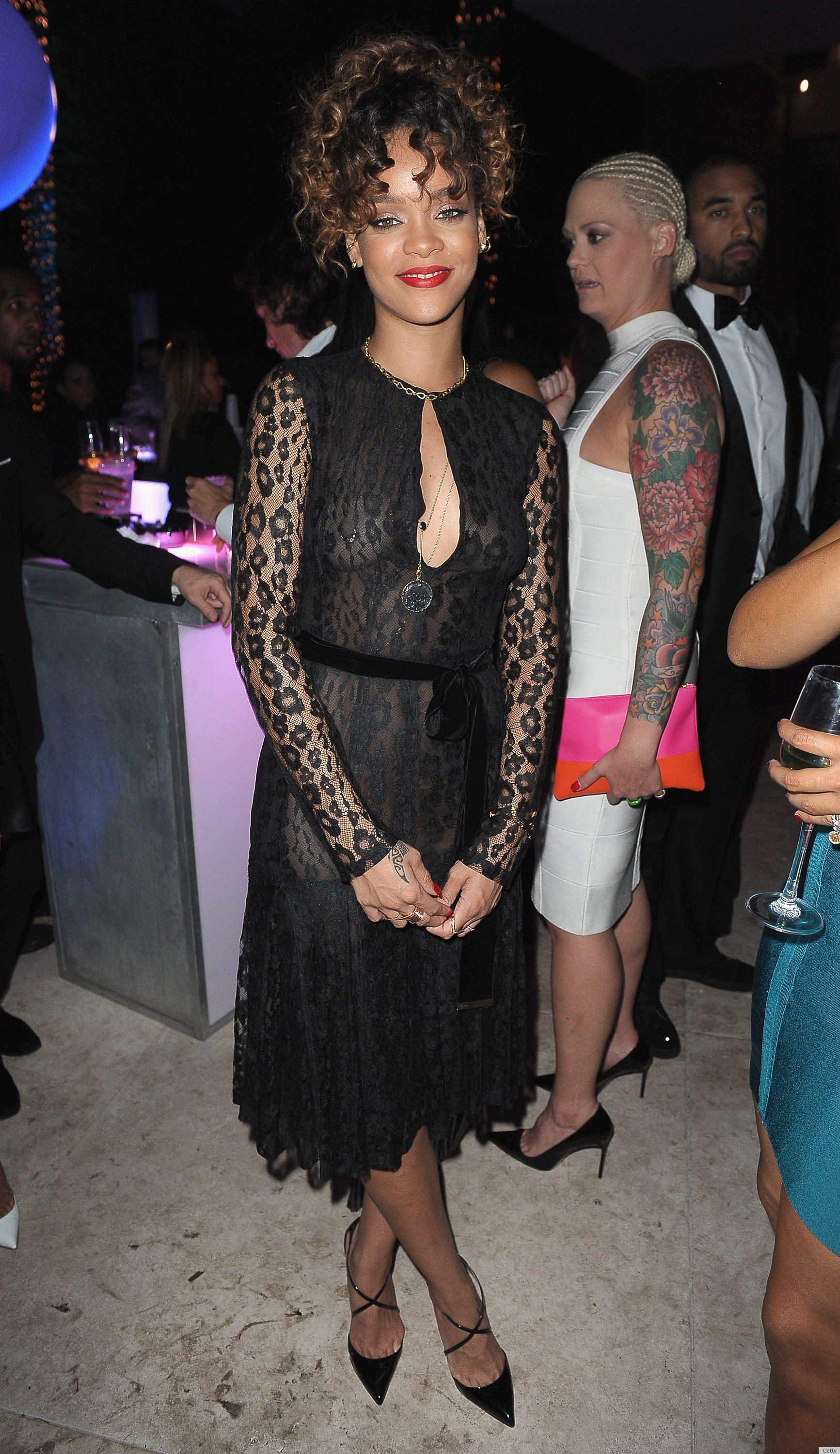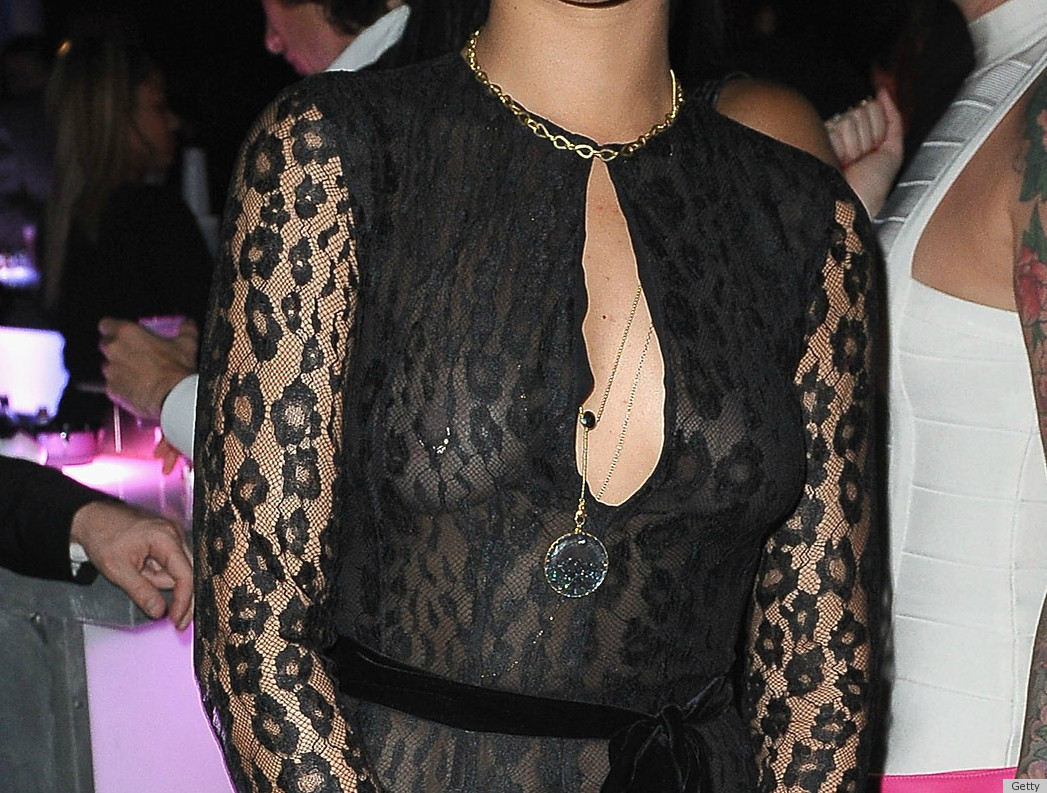 BEFORE YOU GO