Jason Wu for Target, how long we have awaited thee.
We've been stoked to see Wu's budget line ever since the official announcement hit the Internet back in October. And since the line is launching in a month (February 5th!), we're FINALLY seeing previews of the lovely goods we'll soon be able to snag.
It's not that Jason hasn't been busy, but honestly, his line of bathroom accessories scarcely whetted our appetites for cheap bags and dresses. But thanks to the New York Times, we now have a glimpse of two items from Wu's upcoming Target apparel collection: a cute sailor-esque dress, which will sell for $40, and a black and white bag that'll go for $50.
We will take two of those bags now, please.
An ad for the line was also released today, showing off another cute dress (yellow, pink and black!) and some black shoes.
Hopefully we can get our hands on some Wu for Target stuff without being crushed in a Missoni for Target-esque frenzy.
Check out two of the Wu items below and the ad featuring a too-cute dress below, and click over to the NY Times to read more about Jason's aesthetic for the collection.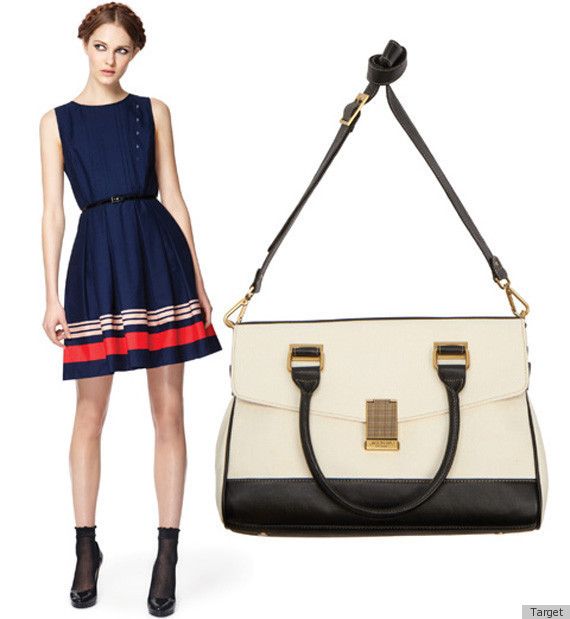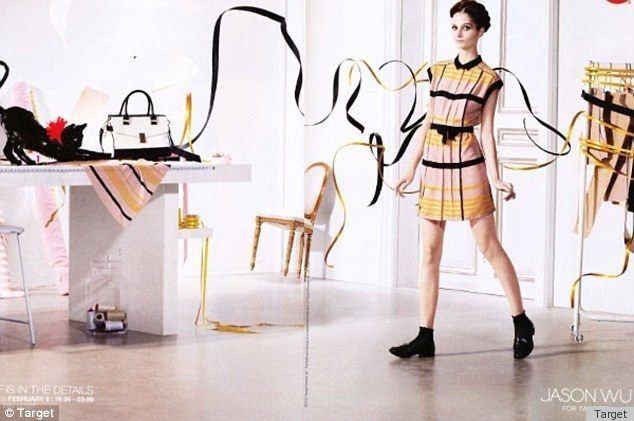 BEFORE YOU GO