Former governor of Alaska Sarah Palin popped up on -- of course -- Fox News last night to offer her two cents during coverage of the Iowa caucus. (You saw the surprising results, right?)
Sarah, speaking live from Wasilla, Alaska, filled her time on the air by disparaging Michele Bachmann's chances ("Down the road, unless something really turns around for her, I don't see a way to progress her candidacy to become the top tier candidate") and praising Rick Santorum and Ron Paul.
Since we're style-minded, what caught our eye amidst Sarah's political ramblings was her hair. At Sarah's last major speaking gig (in South Korea) , her locks were straight and a bit lifeless. And in Florida on November 3, her hair did look a little shorter.
But last night, was that a ... Bumpit? And curls? Looks like Sarah went a little va-va-voom.
Her red suit and lapel pin, on the other hand, were pretty de rigueur.
Check out Sarah's hair below and watch the spot of her Fox News appearance. What do you think?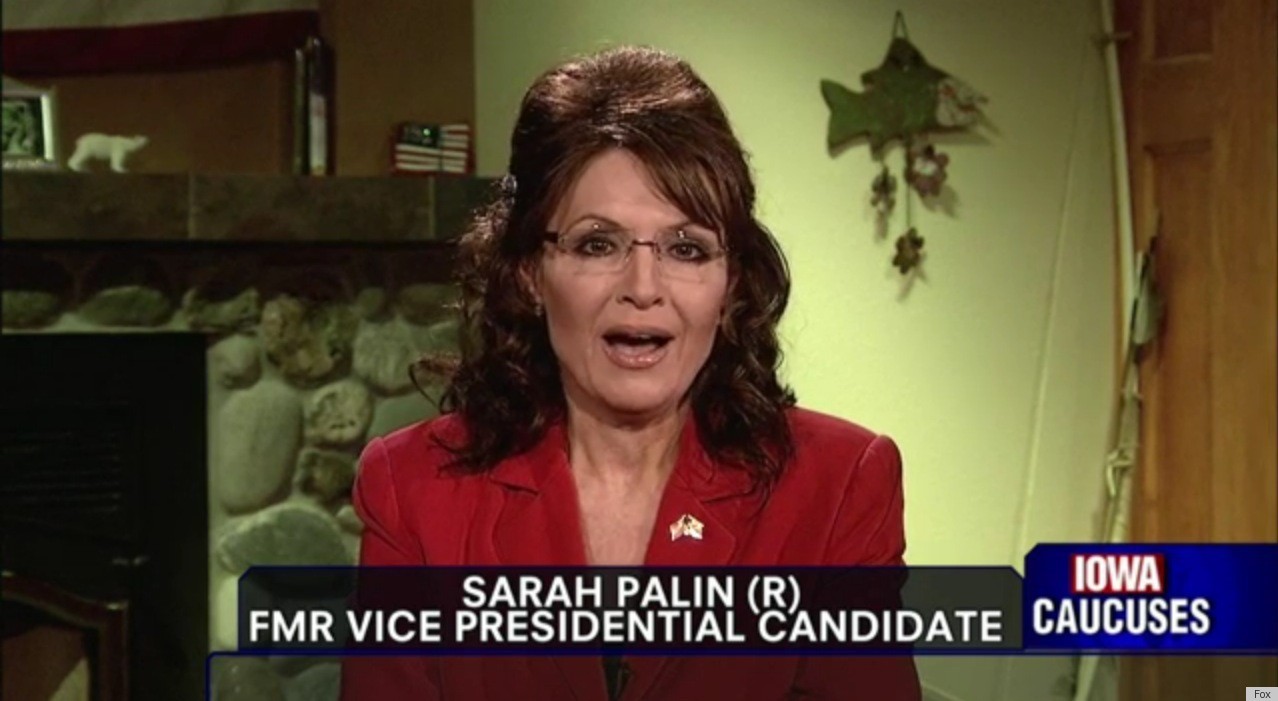 BEFORE YOU GO