Next time we hit the beach, we're hanging out with Rachel Zoe!
The celebrity stylist has had a fun-filled winter vacation in St. Barts (that is, once her luggage arrived). First she spent a sun-soaked day with Marc Jacobs and Lorenzo Martone
Then today, Bauer-Griffin caught a glimpse of Zoe, her her hubby Rodger and baby Skyler running into Ryan Seacrest and Julianne Hough on the shores in St. Barts.
The groups hugged and toasted with champagne, enjoying how beautiful and tan and "on vacation" they all are. We're not jealous or anything.
Well, we are a bit envious of Rachel's chic black beach dress. Skyler looked equally chic in an adorable white hat, ostensibly intended to shield the child's fair skin from the sun... although his mother, for one, seems to be quite the sun worshipper herself.
Check out the happy clan below and head to BauerGriffinOnline.com to see more photos of Seacrest, Hough, Zoe and more at the beach.
PHOTO: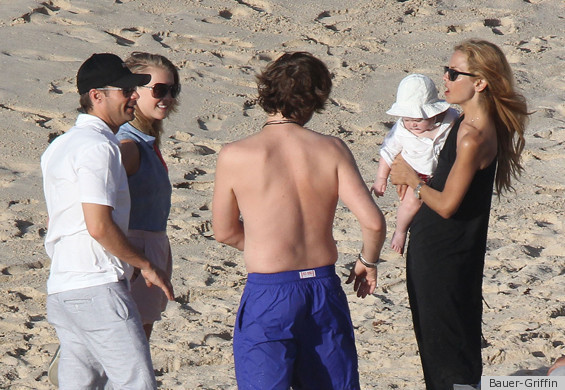 BEFORE YOU GO