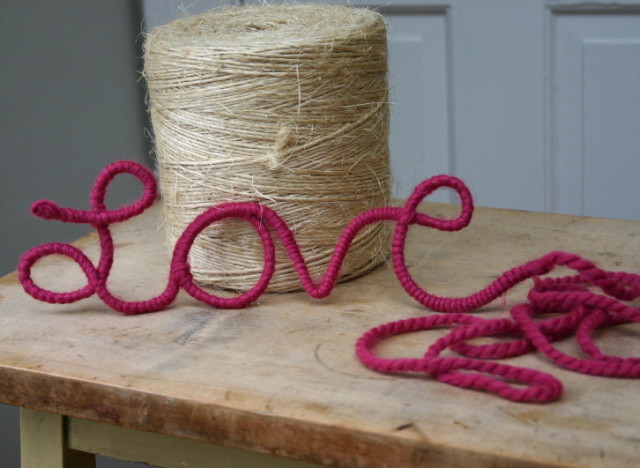 Photo by Camilla Fabbri of Family Chic
When the weather is cold, our minds are on fuzzy and warm materials like yarn! But, instead of knitting a sweater, why not try out this Craft Of The Day. This sweet sign will look adorable anywhere in your home, and you can personalize it by using any word you want.
What You'll Need
Wire reinforced clothesline
Yarn
Wire clippers
Glue (optional)
How To Make It
1. Shape a strip of wire reinforced clothesline into the word 'love.'
2. Tie yarn to the beginning of the word. (You can secure this with glue if desired).
3. Wrap the yarn around the wire.
4. When you reach the end, tie another knot. Leave about two feet of yarn hanging loose at the end or cut the tail off - whatever you want.
5. Find a place to display the sign, like a side table or an empty wall!
For complete instructions and a photo tutorial, visit Family Chic. And, be sure to check out the other great crafts in our Craft Of The Day slideshow below.
PHOTO GALLERY
Craft Of The Day