Are you ready to get Jersey fab? There's an app for that.
Jersey Shore star Nicole "Snooki" Polizzi's smartphone app "Snookify Me" has sold "several hundred thousand" copies since its release in late November, reports All Things D.
The app, developed by New Jersey-based company Apps Genius, lets fans transform an image of themselves into one of the pint-sized reality star, right on their phone.
Based on photos displayed in the Snookify Me online gallery, the app creates images that are pretty crude. In other words, just because you paste some ultra tan cleavage, huge sunglasses and long brown hair on a photo of yourself, does not mean people will now mistake your Facebook profile for Snooki's.
Snookified pictures can be shared via Facebook and Twitter and can be uploaded to the Sookify Me gallery, where other can rank the best faux-Snookis. Each week a winning photo is chosen and posted to the app's website.
Snookify Me is available for $1.99 from both the Apple App Store and the Android Market.
In an interview with All Things D, Snooki told Liz Gannes, "I just love seeing everyone Snookified. It's really cute to see that girls Snookify themselves, guys Snookify themselves. I see pets getting Snookified, grandparents."
According to All Things D, Snooki has signed on to help produce up to eight apps with App Genius in exchange for a hefty paycheck and stock options. All told, the reality star, who is also a best-selling author, is set to make at least seven figures for her contributions to the app world.
You can download Snookify Me from Apple's App Store
Snooki is set to make an appearance at the annual Consumer Electronics Show, which kicks off Monday in Las Vegas, where she will be promoting iHip's Snooki-branded headphones.
Visit our CES 2012 big news page to follow all the action from Las Vegas.
Check out screenshots from Snooki's new app (below).
LOOK: [via iTunes]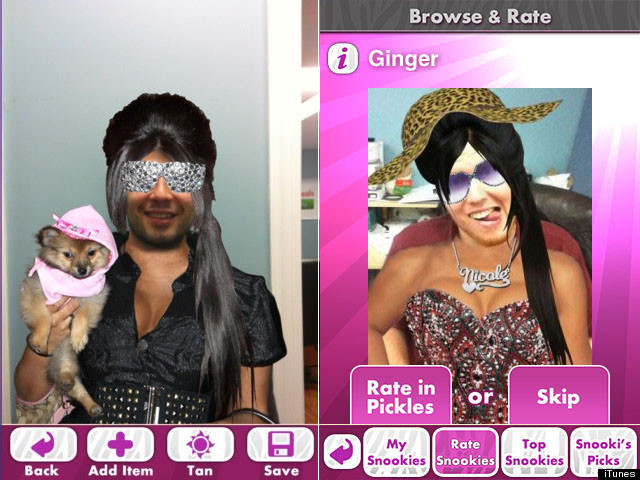 LOOK: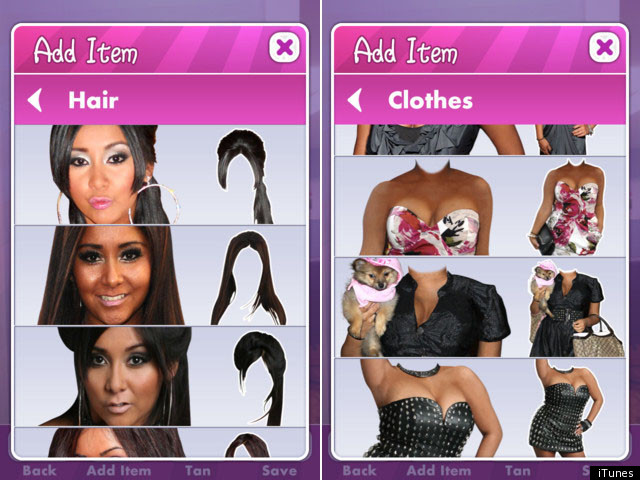 BEFORE YOU GO