On Monday, January 16 (8-9:30 p.m. ET) , NBC will air "Betty White's 90th Birthday: A Tribute To America's Golden Girl," in celebration of a major milestone for the country's foremost elderly comedienne. It wouldn't be a proper celebration without cake flown by private plane from Minneapolis to Los Angeles. Baking company Betty Crocker, which is also celebrating its 90th birthday, designed a three-tiered triple chocolate cake layered with chocolate mousse and a chocolate ganache. The red, orange and magenta cake is complete with fondant roses, edible pearls and golden candles (ha, get it?). There is a small replica of Betty's dog, Pontiac, amidst the roses.
"Betty White is one of the most popular actresses of our time, and Betty Crocker is honored to create this one-of-a-kind birthday cake for her," said Kristen Olson, Betty Crocker food editor, in an email to The Huffington Post. "This cake is our gift to Betty White in celebration of her ninety amazing years, and we think this vibrant cake really reflects her personality and the many things we love about her."
The NBC special was taped at the Biltmore Hotel in Los Angeles. Each party guest received an individual Betty Crocker cake as well that replicated the top tier of the triple chocolate cake. Learn more about the special over at HuffPost Entertainment.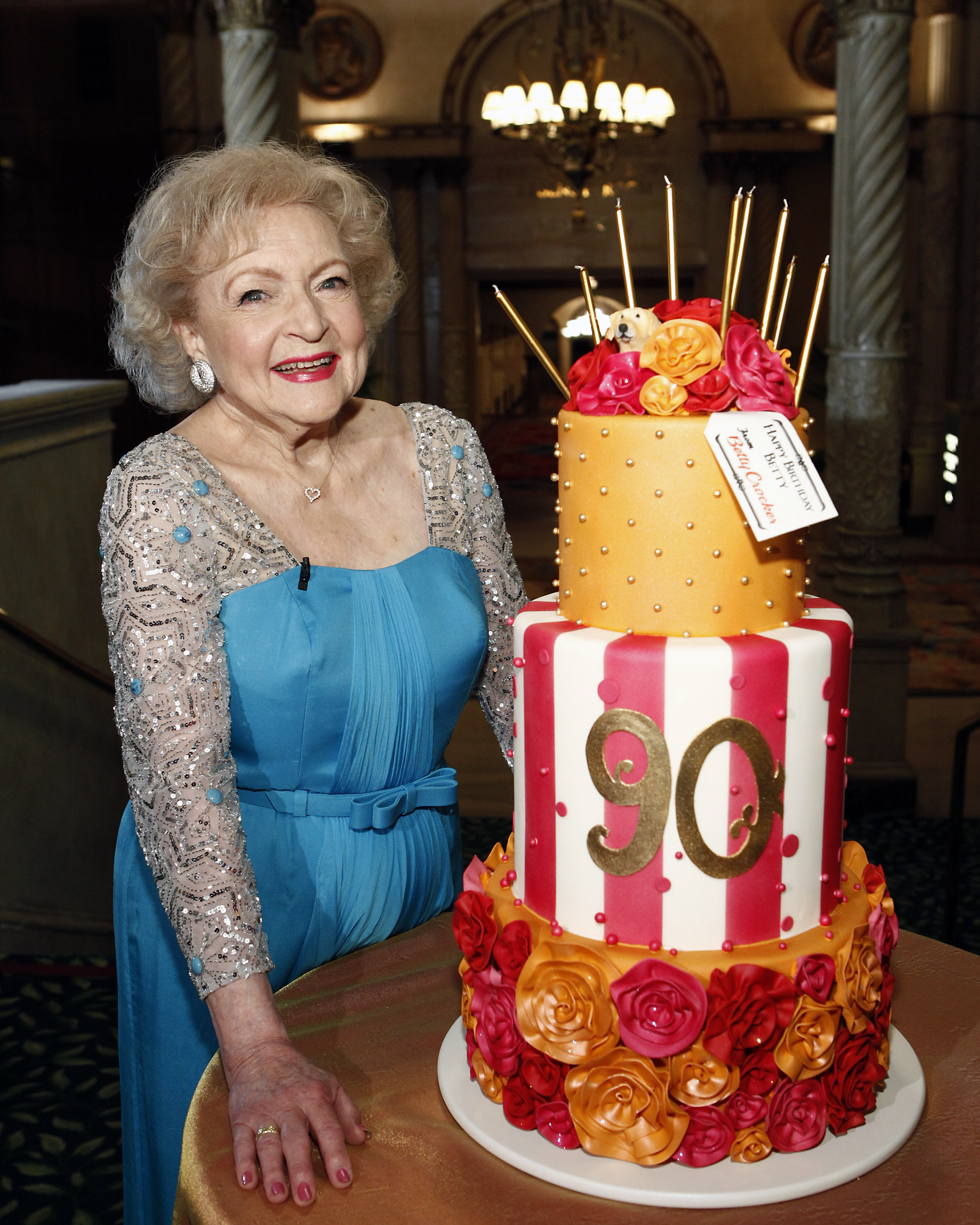 BEFORE YOU GO