January isn't really marrying season, nor are there any major weddings, royal or otherwise, coming down the pike.
Yet we are totally in a wedding kind of mood from Vera Wang's latest campaign. The Spring 2012 ads, shot by Carter Smith, feature the Vera Wang designs you know and love: fluffy, tulle-covered, elegant bridal gowns, plus a few ready-to-wear dresses thrown in for good measure.
It's reassuring to see Vera Wang has still got that magical nuptial touch, considering how she shocked everyone last fall with her black bridal gowns. Here she seems back at home -- literally. The glass space surrounding model Shu Pei reminds us a lot of Vera's new Los Angeles abode (you know, the one that gives us extreme real estate envy every time we look at it).
For those keeping score at home, the Vera Wang Spring 2012 campaign seemingly the billionth one released so far. We've had Givenchy, Versace, Roberto Cavalli, Yves Saint Laurent, Jil Sander, Max Mara and more... but only Mulberry and Prada have succeeded in getting us as excited for spring as Vera Wang has.
Click through the slideshow below -- hit "Fullscreen" for full effect!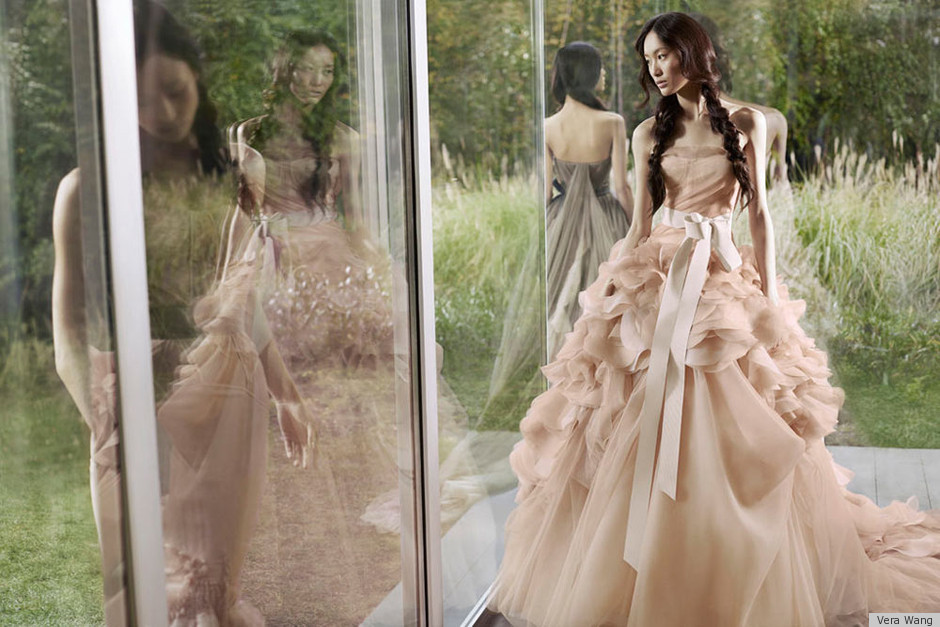 PHOTO GALLERY
Vera Wang spring 2012 campaign