Kate Spade announced 2012 as the 'Year of Pattern,' starting with stripes! We know, we know -- been there, done that. We had the same initial reaction, before realizing that this classic pattern is worth the revisit.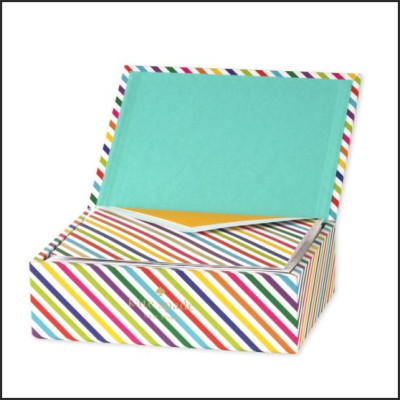 Photo courtesy of Kate Spade
Because it's so simple, the sky really is the limit with stripes. You can choose the color, the direction, the size...anything, really. Aside from just aesthetics, stripes can help you actually change your home. Painting a wall with vertical stripes will make the ceilings appear taller while creating horizontal stripes on a wall will make the room look more spacious. And the best part of all is that stripes are a simple pattern to apply to your home. Even just using a few striped pillows, a piece of artwork or a rug will add a noticeable pop of color to any space, and the pattern will keep the eye engaged.
For more stripe inspiration, visit Kate Spade's Pinterest mood board. And, stay tuned for their February pick!