Have you officially made it as a model when you're a frequent victim of Photoshop disasters?
If that's the case, then we'd like formally to welcome Chanel Iman to the elite models' ranks. Just like this dubious 'shop job from 2010, something very egregious is going on with this new February cover of France's L'Officiel Paris.
The cover shoot stars Chanel looking gorgeous as always in a tropical-printed Dolce & Gabbana romper, but wait... what's the deal with her manipulated proportions?
Is it just us, or are her hands the size of her face? We're pretty sure Chanel doesn't have arms that slowly expand lengthwise as they reach her wrists. A quick scan of her previous campaigns (DKNY Be Delicious, PINK, H&M) reveals that, yep, Chanel's arms are downright normal IRL.
The whole gaffe kind of reminds us of the wonky elbow from that Bloomingdale's ad. Maybe it's just a bad month for magazine cover airbrushing. (Drew Barrymore on InStyle, anyone?)
Check out the Photoshop-abused cover below, and see even more retouching disasters in our slideshow. Mon dieu!
Scroll down for more photos.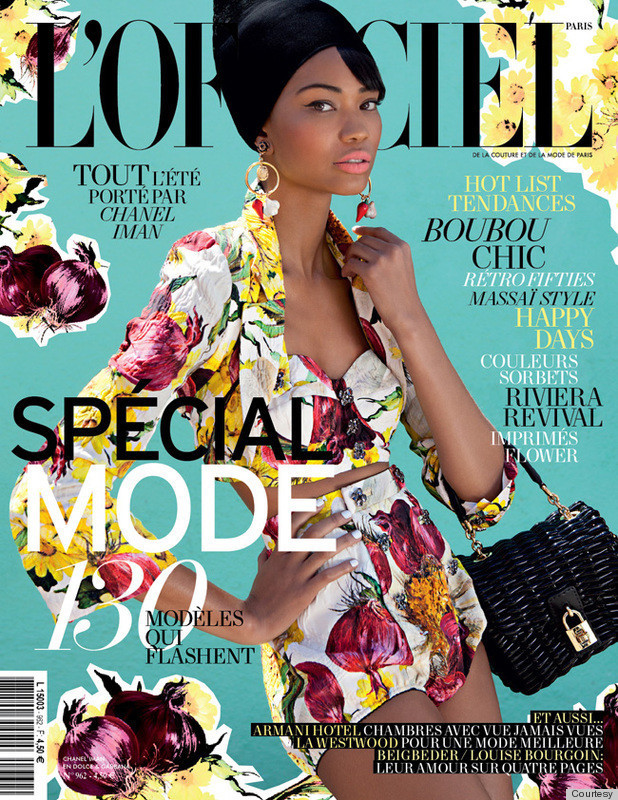 BEFORE YOU GO