Lady Gaga may be one of the world's biggest music superstars, but these days she prefers a low-key lifestyle when it comes to hanging out with her man.
Gaga was spotted outside of her boyfriend Taylor Kinney's rented beachside house in California on Monday -- and this place doesn't exactly scream luxury lifestyle. According to X17Online, the singer watched the "Vampire Diaries" actor bring laundry and groceries into the house he reportedly shares with three other guys.
Gaga and Kinney first met on the set of her "You and I" music video and it seems like things are going just swell for the new couple. Gaga has reportedly been crashing at Kinney's pad since last month, and the pair spent some time over the holidays in Kinney's hometown of Lancaster, Penn. The two are allegedly looking to move in together more permanently and are rumored to be looking at places in Pennsylvania and New York City.
For more photos of Lady Gaga and Taylor Kinney, head over to X17Online.com.
PHOTO: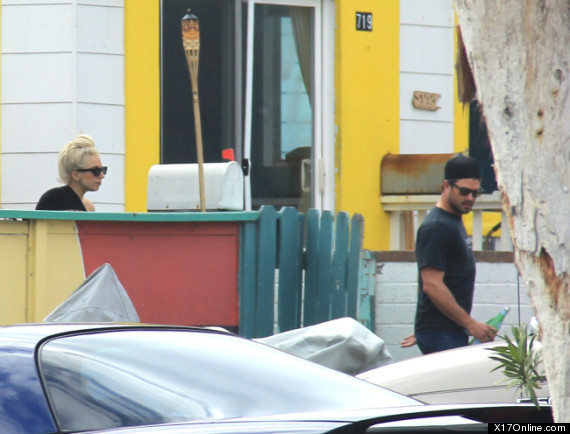 Check out photos of other celebrity couples below:
BEFORE YOU GO