Some men have an eye for beauty. Pedro Almodovar, the self-taught auteur, reinvented what it means to be a 'beautiful women,' capturing women as images everywhere from the monastery to the gutter. Nuns, transvestites, housewives and junkies are portrayed as luscious and erotic through Almodovar's lens.

Whether he gravitates toward the provocative or his touch makes it so, Almodovar churns out films which embark on convoluted gender-bending narratives which will make your brain hurt and mouth water. Films like Bad Education, Volver and most recently The Skin I Live In have established Almodovar as a modern Spanish myth-maker and a legend in film history.
Taschen Books has just released ''The Pedro Almodovar Archives', a comprehensive examination of Almodovar's oeuvre with 600 accompanying images, including never-before seen photographs. Famed Spanish writers include written introductions for each film.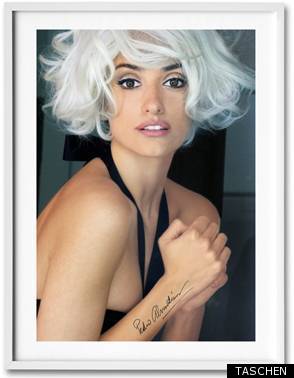 There are two versions of the book, but one is infinitely cooler than the other. The Art Edition is limited to 500 signed and numbered copies, each with the original digital C-print 'Penelope, as Marilyn (2008)', photographed and signed by Almodovar.
Catch a behind-the-scenes glimpse of the opulence below:
BEFORE YOU GO