GOP presidential hopeful Rick Santorum's high school portrait found its way to the Internet recently, and the people at Totally Looks Like, a popular vote-based site that lets people find lookalikes across all kinds of media, got their hands on it.
As it turns out, young Rick bears a striking resemblance to McLovin from "Superbad."
There's no word yet as to whether actor Christopher Mintz-Plasse is flattered by the comparison, but we'd have to think he'd have a good sense of humor about it.
PICTURE: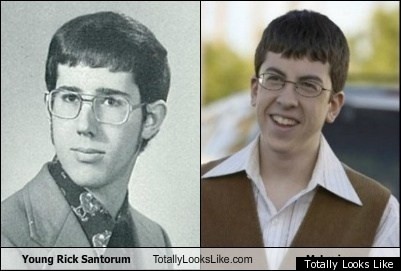 Via Buzzfeed
BEFORE YOU GO