Check out that height difference!
Andrea Mitchell sat down with NBA Hall of Famer Kareem Abdul-Jabbar on Wednesday to discuss his new post as a State Department cultural ambassador.
Mitchell immediately commented on the height difference between herself and Abdul-Jabbar. She also told him that it was "quite daunting to meet a legend."
As a cultural ambassador, Abdul-Jabbar will travel around the world and meet with youth. He travels to Brazil on his first official trip next week, where he will set up a basketball tournament.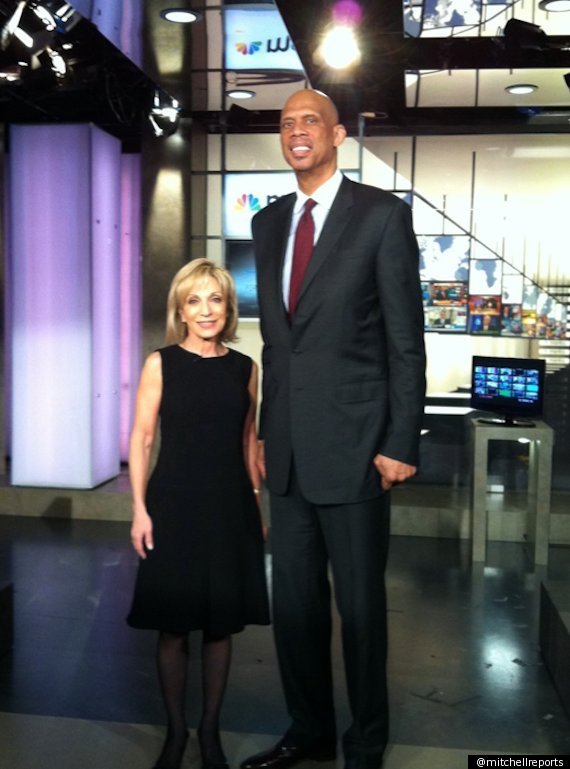 Watch Abdul-Jabbar's appearance on Mitchell's MSNBC show below:
Visit msnbc.com for breaking news, world news, and news about the economy