While it was no shock that "The Artist" took top honors, as it did at the Golden Globes, we were surprised by the fashion choices -- namely, Angelina Jolie's.
The "In the Land of Blood and Honey" director eschewed her stiff, stylized Golden Globes look (remember that tight silver dress and severe hair?) for a softer, sultry style: a black lace cut-out gown with a high slit, paired with a loose, relaxed hairstyle.
Angie wasn't the only one inspired by Kate last night: a whole slew of stars picked black for the red carpet. Check out Angelina, Jessica Chastain, Sofia Vergara and more celebs at the Producers Guild Awards -- who had the best look of the evening?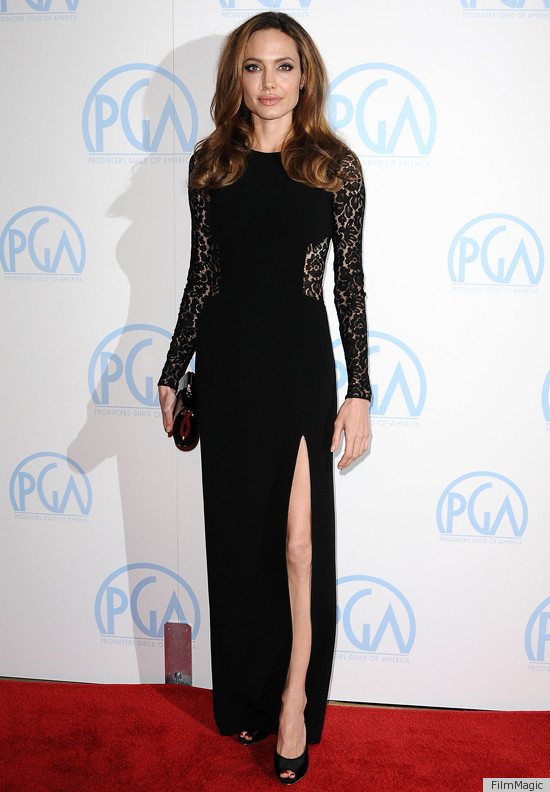 PHOTO GALLERY
PRODUCERS-GUILD-AWARDS